What Is On-Site Badge Printing and Why Is It Better Than Pre-Printing?
Long lines, confused attendees, wrong names on badges…we've all been there! What a painful experience. However, event check-in & attendee badge printing can be seamless. In fact, it can even provide a "Wow" factor AND be cost-effective! Have you tried printing badges on-demand?
On-site badge printing is a more efficient and sustainable process for checking in and printing attendee name badges on-demand. It eliminates the need to pre-print badges, saving event planners time and hassle.
Why should you switch to on-site badge printing at your next event?
Pre-printing hundreds of badges can turn into a nightmare quickly. Avoid all that hassle and speed up your on-site check-in and badge printing. Your attendees will thank you for it!
Attendees can preview their badge and fix any spelling errors or title changes before the badge is printed, drastically reducing reprints.
No more closing your online registration website weeks before the event. Manage your attendee lists online and quickly register walk-ins with the same quality badge as those who pre-registered for the event. We have seen keeping registration open boost attendance by upwards of 15%!
Printing badges as attendees arrive allows event organizers to verify and exclude unwanted guests. While the self-serve check-in kiosks allow attendees to sign agreements (i.e., GDPR) and verify registration data – agendas, meals, table seating, balance due, dietary restrictions, etc.
A smooth on-site check-in experience provides attendees with something to remember the event by. After all, this is going to be the first impression your attendees have of the event, make it incredible!
How does it work?
1.) Register Attendees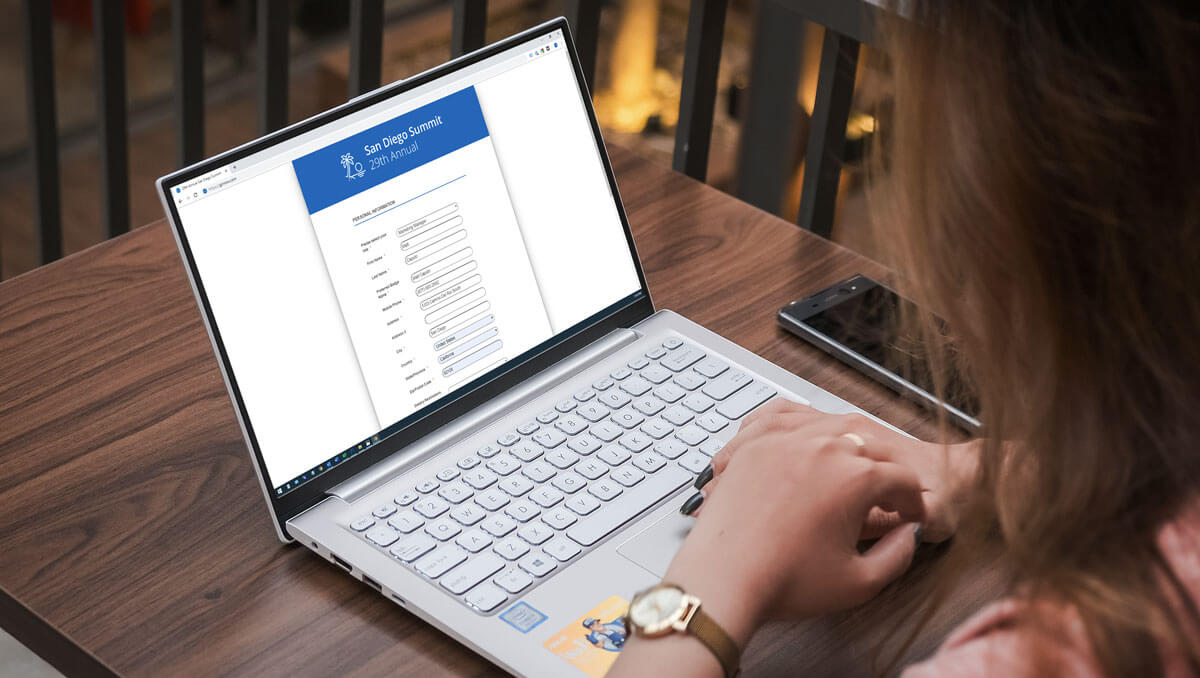 The first step is registering your attendees and managing your guest list.
Registration consists of:
Collecting attendee data

Segmenting attendee types

Processing payments
Most often, registration takes place online before the attendee travels to the event. However, it can also happen on-site when inevitably non-registered attendees arrive. We call them walk-ins and believe they should receive the same quality badge as the rest of your attendees.
2.) Check-in & Print Attendee Badges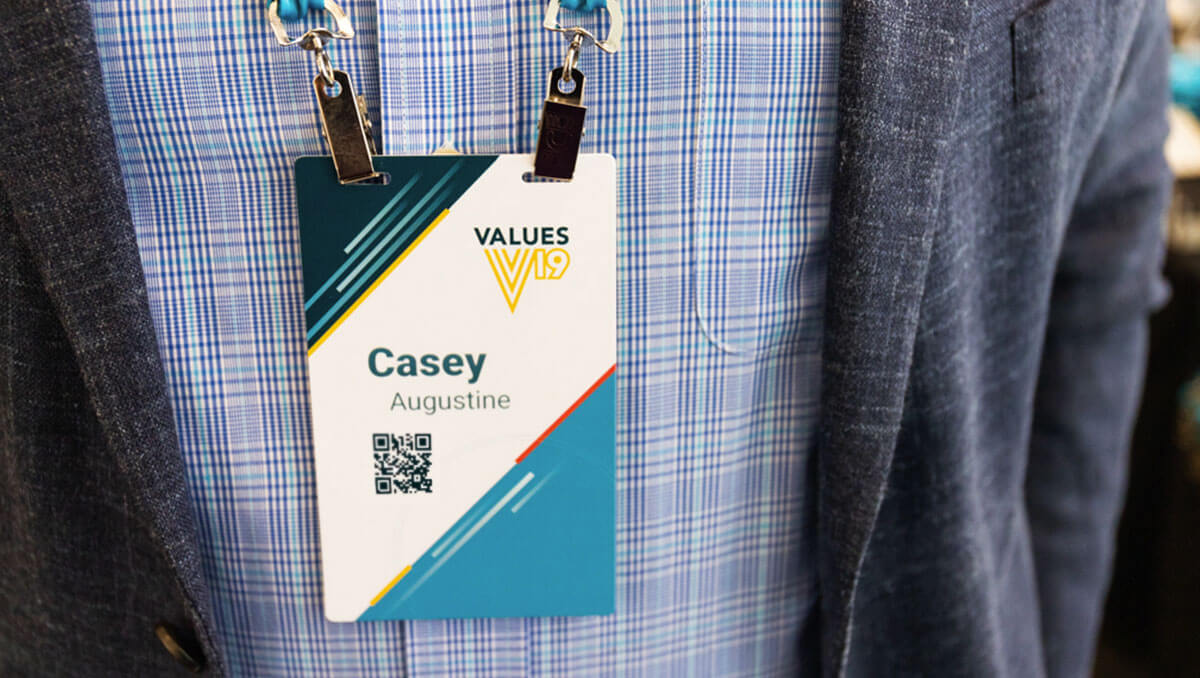 Once your attendees are registered, it's time to focus on checking them in on-site at the event. This process starts with the attendee scanning a barcode/QR code or searching for their record by name, email, company, or confirmation number on a self-serve check-in kiosk. Once they've located themselves in the system, they get a preview of their event badge on the screen and can edit their data if needed (We recommend allowing for it).
💡 Pro Tip: Get a sponsor for your on-site badge printing kiosks! Sponsorship can not only cover the cost of the kiosks; it can even generate additional revenue for the event.
Now that the attendee has their badge, you have a valuable attendee touch-point. By getting your heads out of the pre-print badge box, you can be head up and smiling with that white glove greeting that is sure to impress. It's also a great time to hand out fun event branded swag!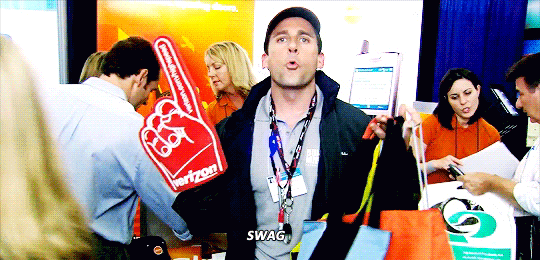 What equipment do I need?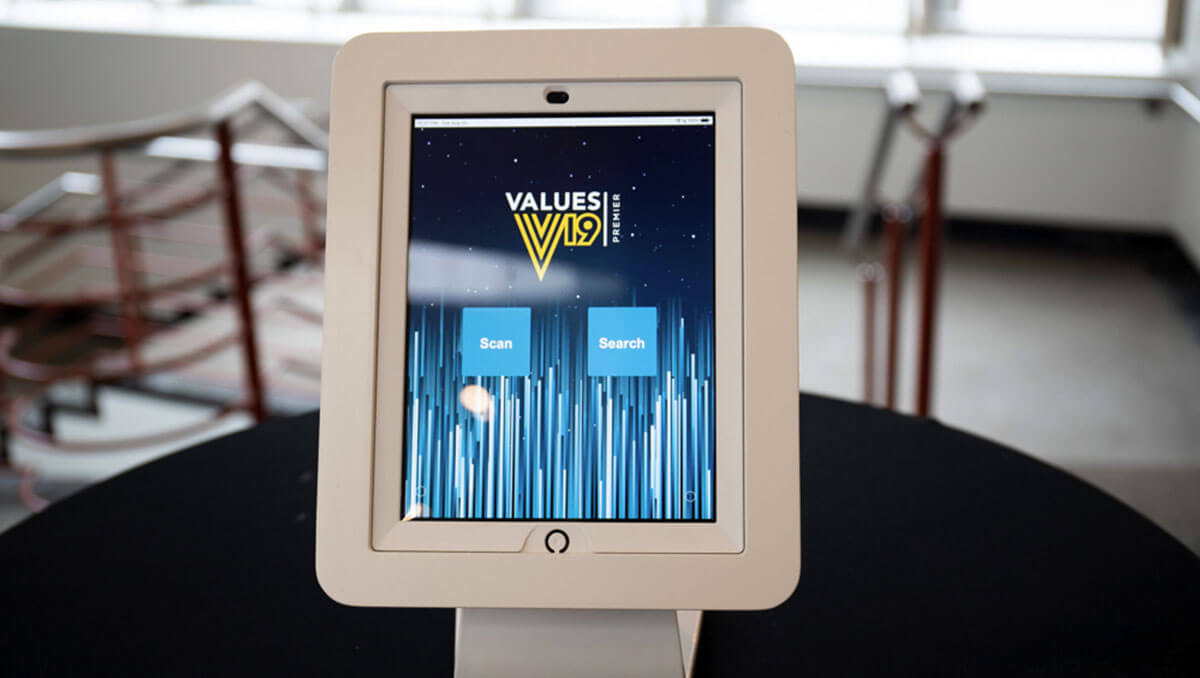 Laptops, Tablets (in kiosk), or Desktops
You'll need these to streamline your check-in with self-serve kiosks.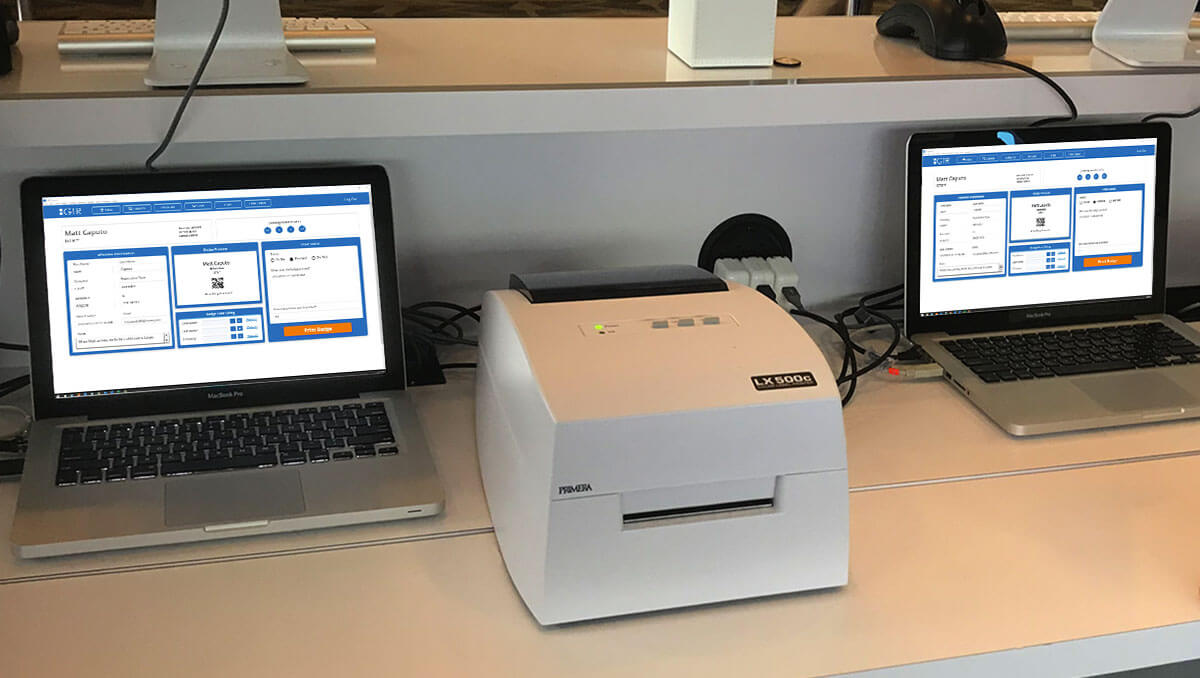 Badge Printers
You'll need these to print your badges, of course!
Depending on your event setup, you'll also want to have the following: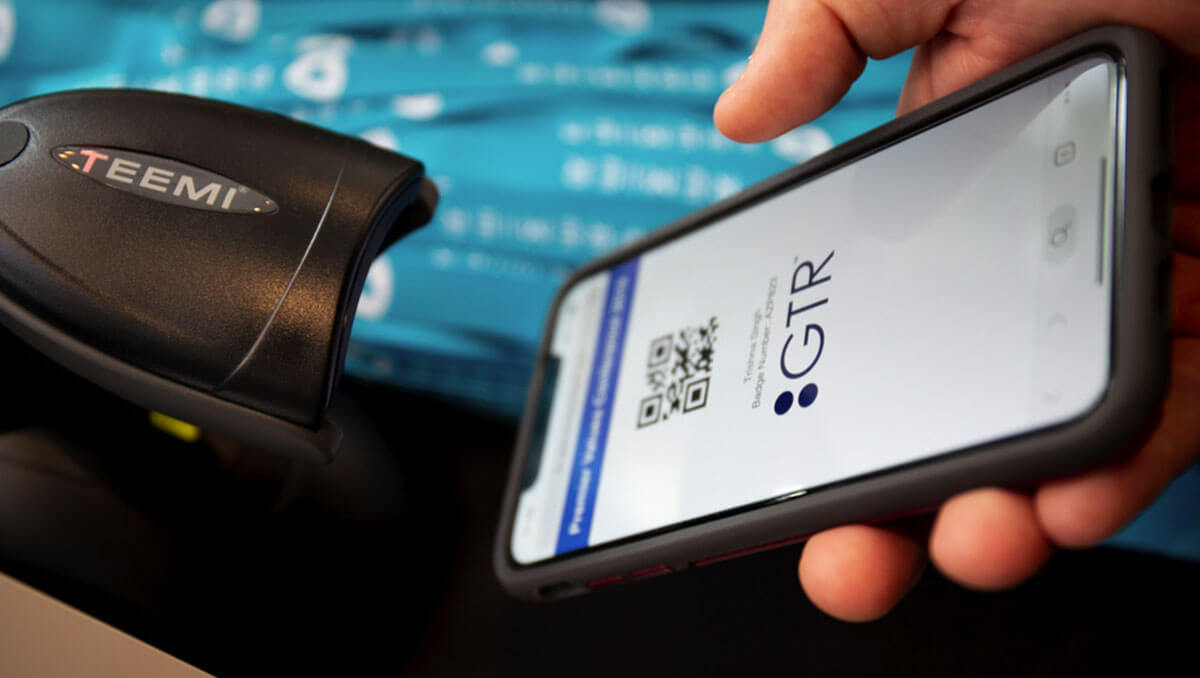 Barcode/QR Code Scanners
These speed up the process and can help prevent long lines if you're expecting a large number of attendees to arrive at the same time.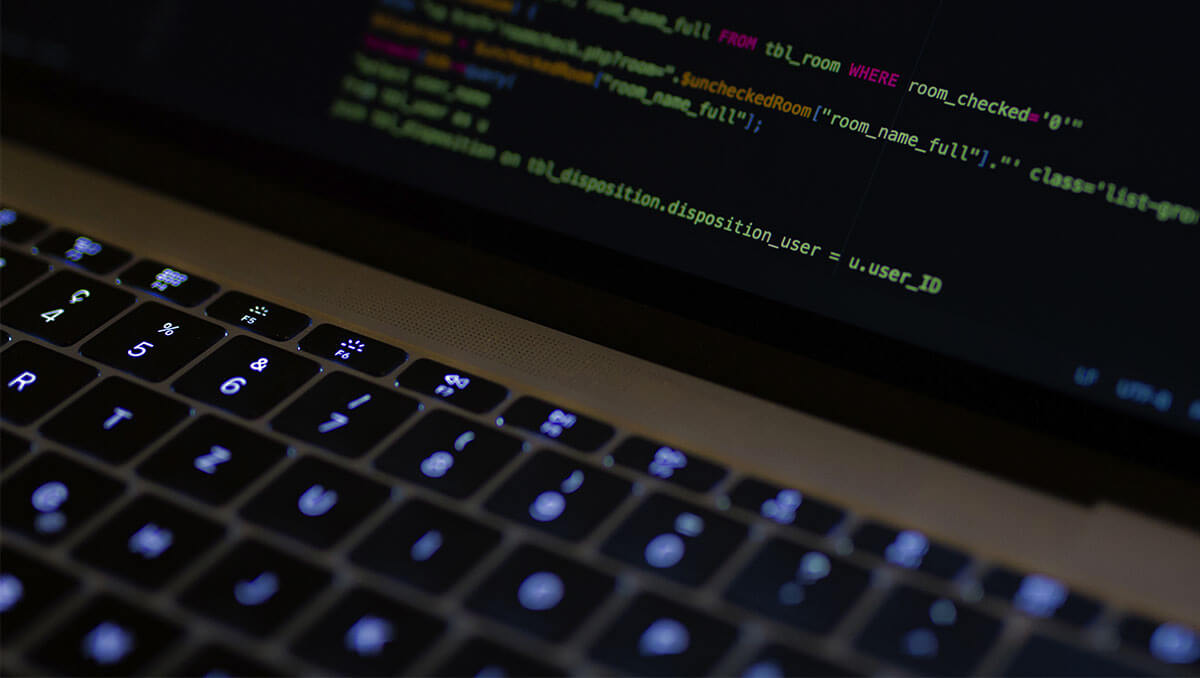 Offline Server
For when internet service is unavailable or unreliable.
How much equipment do I need?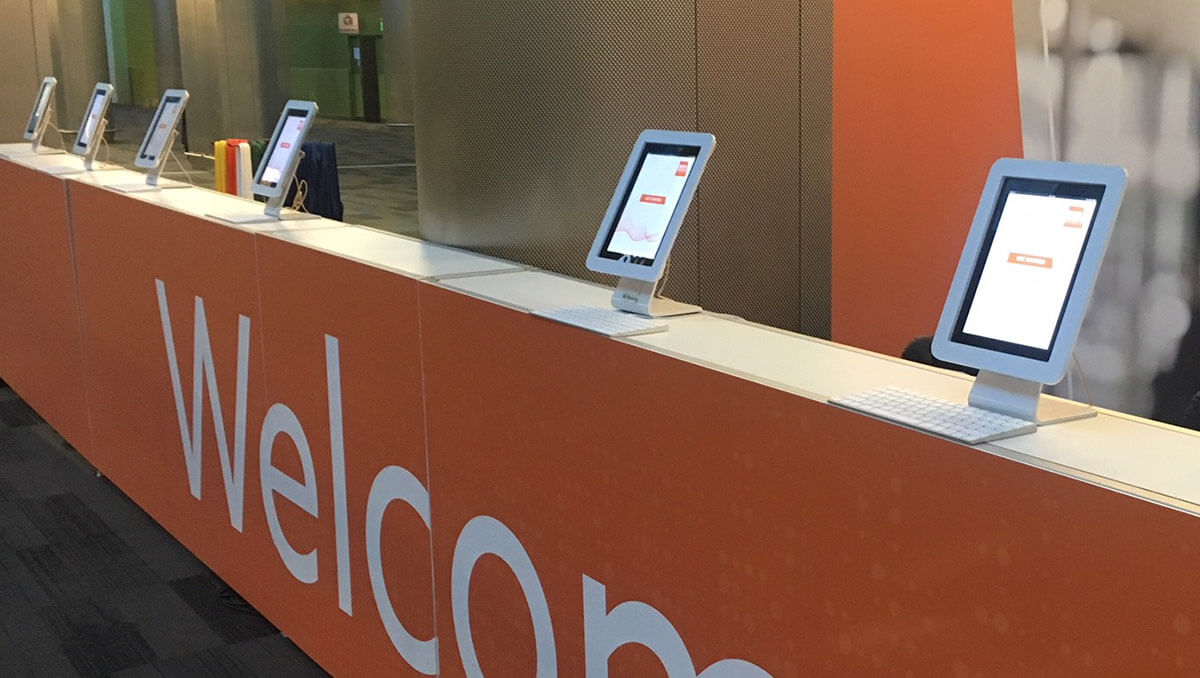 The amount of equipment needed depends on the number of attendees, the arrival flow, and the speed of your printers.
Typically, we recommend one check-in station (check-in station = kiosk + printer) per 100 arrivals within an hour. So, if you have 500 attendees arriving in an hour, you'll want at least five check-in stations.
Quantity of stations can vary though, for example, Zebra card printers are speedy printers that can decrease the number of check-in stations needed. It's not an exact science, so we recommend bringing a few extra printers and self-serve kiosks as backups.
Ultimately your event is unique, and your on-site check-in and badge printing process should be too. Whether it's in a hotel lobby, long hallway, or outside in a park, you'll want it to be seamless and quick. With the proper equipment, software, and know-how, you can provide an unforgettable event experience that your attendees will be eager to come back to – and it all starts with check-in!
Subscribe here to get our latest articles.