How to Add Gamification to My Virtual Event
Do you know the number one reason why people like to play games? They make you happy. (Yep, that's what the research says.) And a happy event attendee = an engaged attendee, meaning better participation, more positive event reviews, and a higher ROI resulting in bigger sponsorships year after year.
What is Event Gamification?
It's the process of adding game-like elements to an event with the end goal of driving attendee engagement and satisfaction. Your event gamification could include competitions, point systems, rewards, prizes, quizzes… the options are endless!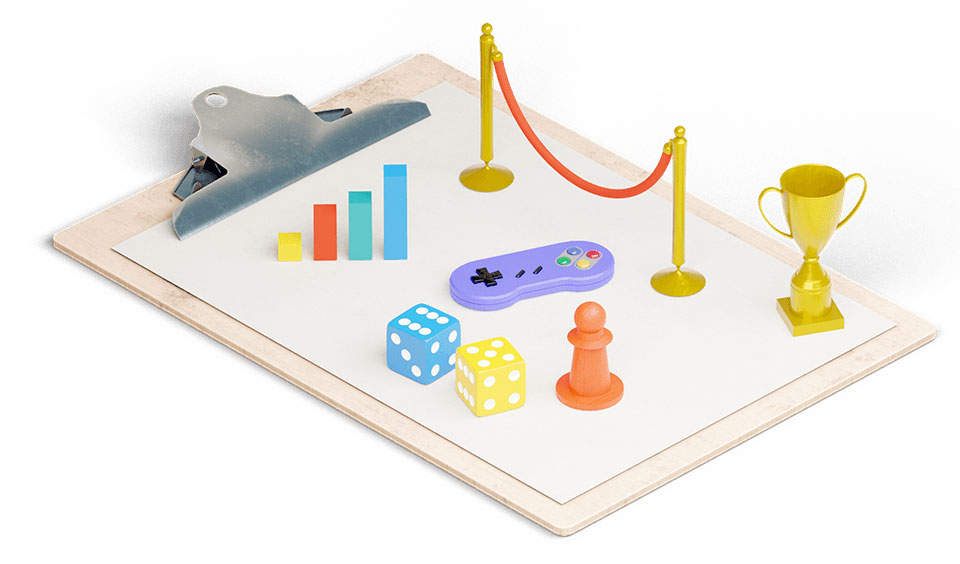 Where Do I Start?
When you apply gamification to your event, your platform becomes the universe to play. Just like any game world, there are boundaries and rules.
Start by thinking about your event:
What do you want to accomplish with the game?

Is it an icebreaker? Are you trying to strengthen an already close-knit team or help strangers network?

Who is attending your event (e.g., attendees, sponsors, exhibitors)?

What are the demographics of your audiences?

What insights do you have about their behavior, likes, or dislikes?

Are they tech-savvy or virtual platform amateurs?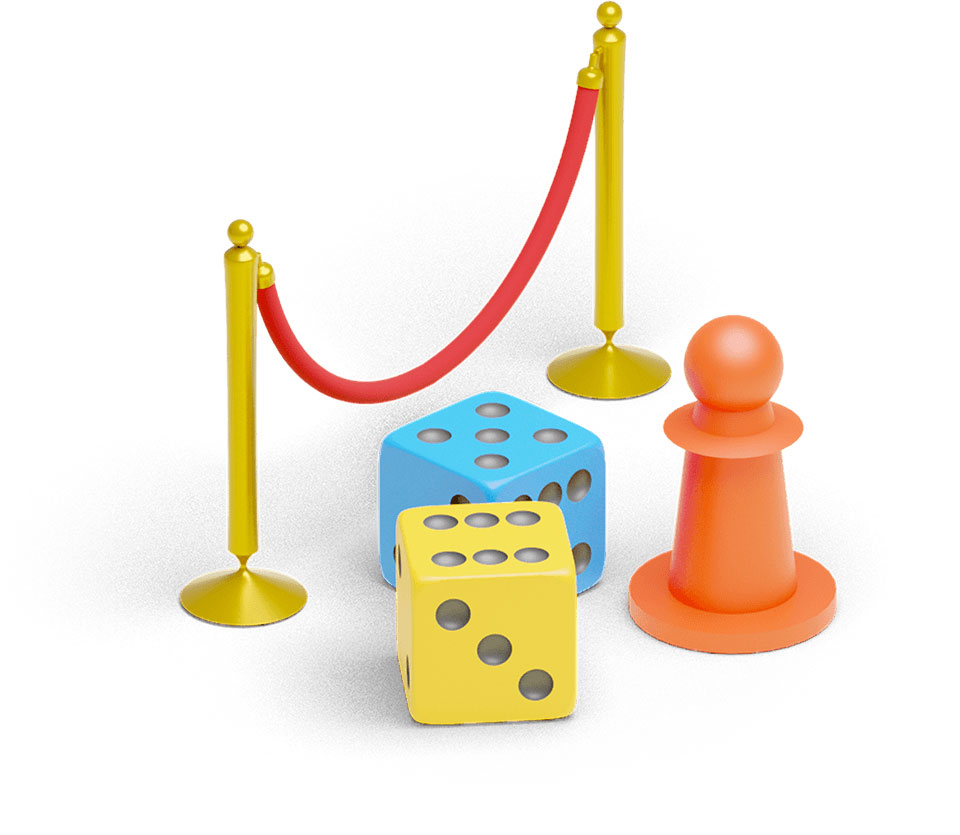 Gamification Examples
Let your creativity run wild and match the game to what you want your attendees, sponsors, and exhibitors to achieve. Here's our brainstorm:
Break the Ice
If you've got a large crowd, use breakout rooms to get people together in small groups where they can't be shy!

Ask attendees to share a favorite (hobby, book, food, travel destination, celebrity, etc.) in the chat.

Play "Two Truths and a Lie" – a game where session attendees provide two facts and one fib, and the crowd votes to determine what's false. Bonus: if you integrate polling in your event, this is a great way to introduce this tool to attendees!

Tailor a trivia quiz with questions around your event or conference's theme. This will help attendees identify what they do and don't already know about the conference topic. Make the polling anonymous but public so folks can see they're not the only one with some learning to do!
Encourage Engagement with a Treasure Hunt
Incorporate clues in your content that can be collected when attendees go to different sessions. What was the keynote speaker's opening joke about? What's the secret ingredient in the cooking demo? What's the virtual background behind the motivational speaker?

Reward punctuality with a clue that goes out right when the session starts.

Encourage attendee feedback by encouraging people to fill out a survey or poll as part of the treasure hunt.

Reward attendees for posting on social media. Give bonus points for tagging the speaker, wearing event SWAG, or using the right hashtag.

Don't forget the prize! Reward those who complete their scavenger hunt – it could be a social media shoutout, a delivery box of SWAG, a gift card, or a 5 minute one-on-one with the keynote speaker.
Reward Interaction with Exhibitors
Award points when an attendee engages with exhibitors. Give points for checking in or raise the ante if they engage in a conversation. More points = cooler prizes, better networking opportunities, or a delivery of vendor SWAG.

Encourage exhibitors to add gaming into their own virtual exhibition spaces. Maybe a competition between users to test a virtual product? Asking trivia questions when a person visits their virtual booth?
Keep Attendees Guessing with Quick Prizes Throughout the Event
For answering a pop quiz question

For the best question asked during a session.

For most questions posted during a Q&A.

For the most shared social post.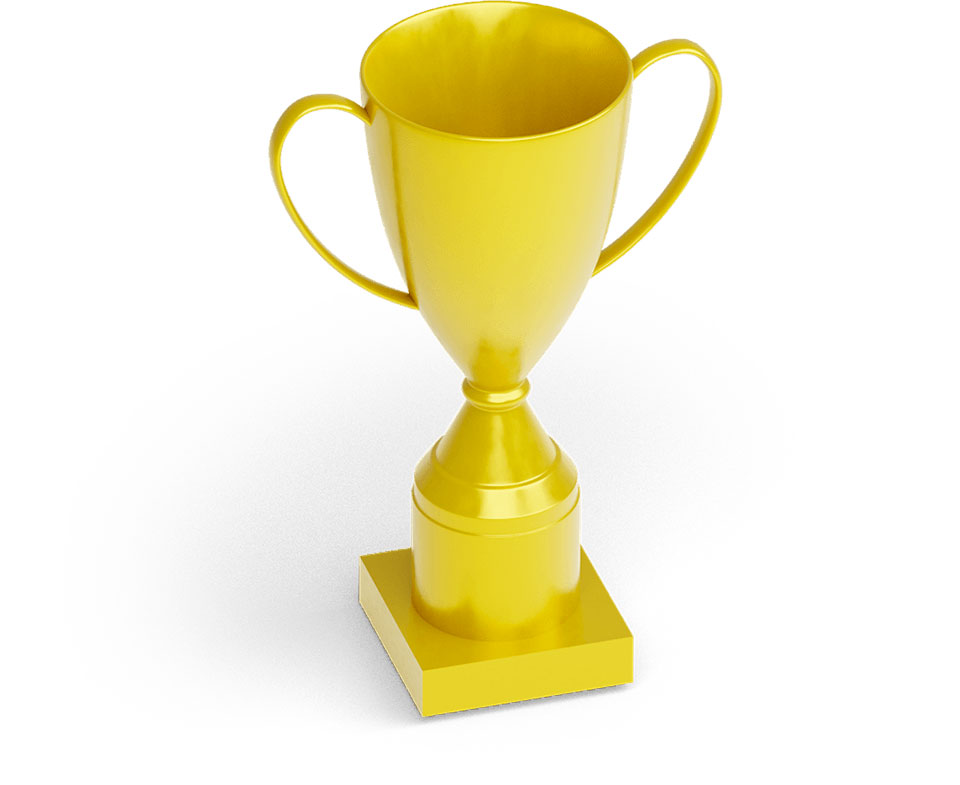 Gamification Pro Tips
Here are our tips to improve your events gamification and maximize:
Provide clear instructions, so attendees know how to play.

Promote the games before and during the event through email, social media, and the event platform.

Tease the prizes and rewards they'll get for playing ahead of time.

Make the prizes fun and worthwhile, and tie them to the theme of your event. If they're physical prizes, make sure you plan the time and budget for mailing them to the winners.

Celebrate the winners at the event and afterward. When you send follow-ups to attendees, make sure to mention your event's gamification champs.
We like to have fun at GTR™ Event Technology. That's one reason that 94% of our clients rebook their virtual event with us. We'd love to add fun to your virtual event with gamification. We're here to help.
Regards, Team GTR™ 👋
Subscribe here to get our latest articles.