The Value of Virtual Event Production
When the world went virtual, we were all equal on webcams: from CEO to intern, all you had to do was find the best lighting in the house, set up, and dial in.
You may have noticed the technological shifts happening as we settled into our new virtual environments. It started when your coworker found a video background that made it look like they were dialing in from the beach. Then, you noticed ring light reflections in speakers' glasses. Even better, you may have heard differences when people donned their kid's gaming headset.
More and more, virtual events are upping their production levels with lighting, better video quality, intro and outro music, translations, on-screen graphics, even chyrons. These additional features help an event feel polished, cohesive from beginning to end and tend to decrease the likelihood of accidental bloopers getting out in front of your audience.
With the right tools and hacks, you can often boost your event's production value yourself. But bringing in a dedicated audio/visual production company will exponentially increase the quality of your event and take these technical challenges off your plate.
So how do you determine the level of production value needed for your virtual event? Start with outlining your goals, audience, budget, and timeline.
Consider these questions as you brainstorm:
Is this a premier or one-of-a-kind event for your audience?

Are you charging a premium price for attendees?

Are you launching products that may require special staging, lighting, or demonstrations?

Do you plan on reselling content to other target markets?

Do you have an audience that requires multi-language or ASL translation?

How many timezones are attendees dialing in from?
Once you've determined your production plan, make sure that your organization is on board. Whether you're going to improve production value yourself or plan to work with an audio-visual company, it'll require time and money and should always align with desired outcomes.
If you decide that stepping up your event's production value is for you, here are our hot tips:
Select the right technology platform. Don't bother investing time and money in audio-visual production if you can't stream it out to your audience correctly. Putting on a virtual event with a high production value is a team effort based on strong technology. Select a virtual event platform that is flexible and robust, has experience in virtual and live events, believes in collaboration, and offers a high level of personalized support. Your virtual event planning partner will likely be able to give you tips or connect you with highly regarded audio/visual partners.
Trying to go low-budget? Send a little help to your speakers. For as little as $150 a pop, send a kit to your MVP speakers (keynotes, masters of ceremonies, CEO, etc.) to help them go to the next level. Ring lights, webcams, and headphones can help video production look Rodeo Drive on a TJ Maxx budget. Create consistency by designing a virtual background for speakers' videos, so we see more of your event branding and less of their personal offices.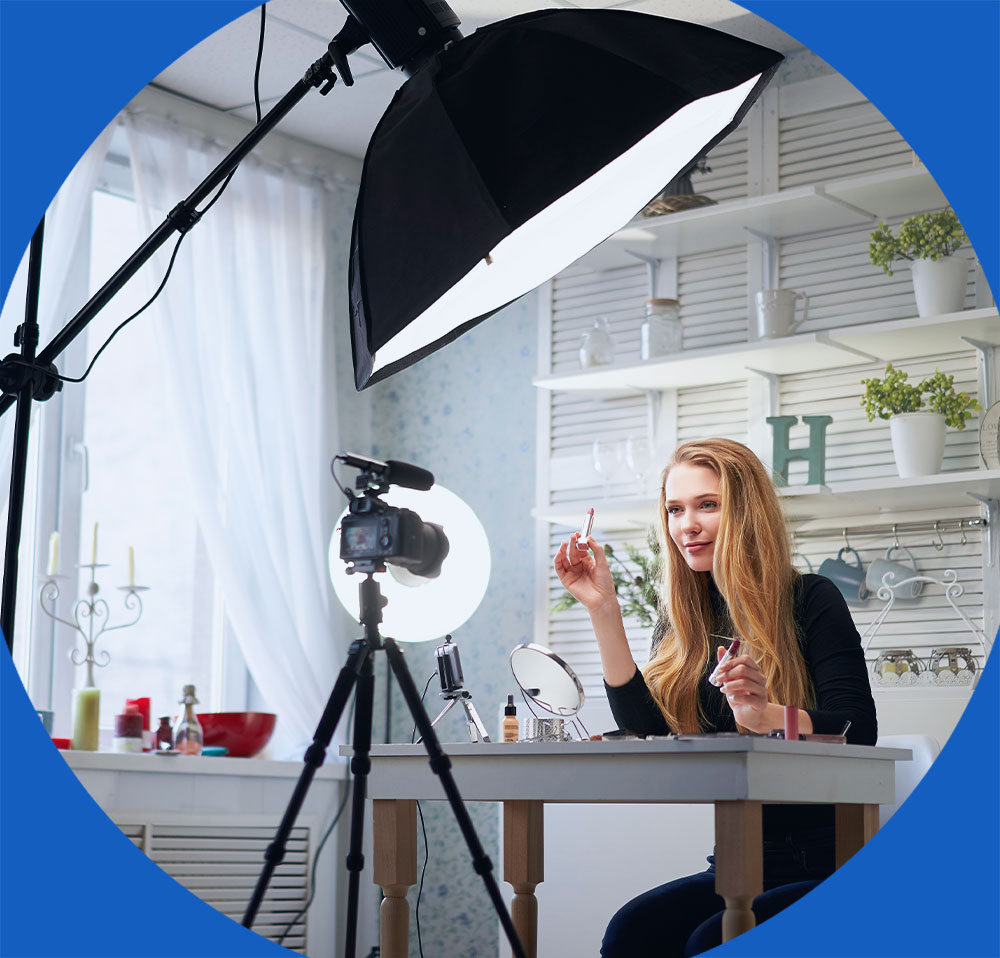 Bringing in the big guns? Find the right audio-visual production company. Think about the expectations you mapped out in your plan: if you're ready to offload this aspect of event production, bring in a professional audio/visual production company. These experts will likely be a substantial part of your virtual event budget, depending on what you need. Like your event technology partner, you'll want a flexible, collaborative company that's a team player. They should have experience with virtual events, a list of studios to film in, a graphics department for any post-production flair, and a vast understanding of technological requirements.
Focus on content delivery. Production decisions can be affected by how you plan on distributing content: live-streaming, recorded, on-demand, or combinations of all three. For on-demand delivery, audio-visual companies use post-production tools to enhance the live capture of video in order to make it different from the original. They can add chyrons, graphics, and closed captioning. Organizations that resell event content to increase their post-event revenue streams often customize the content to specific audiences.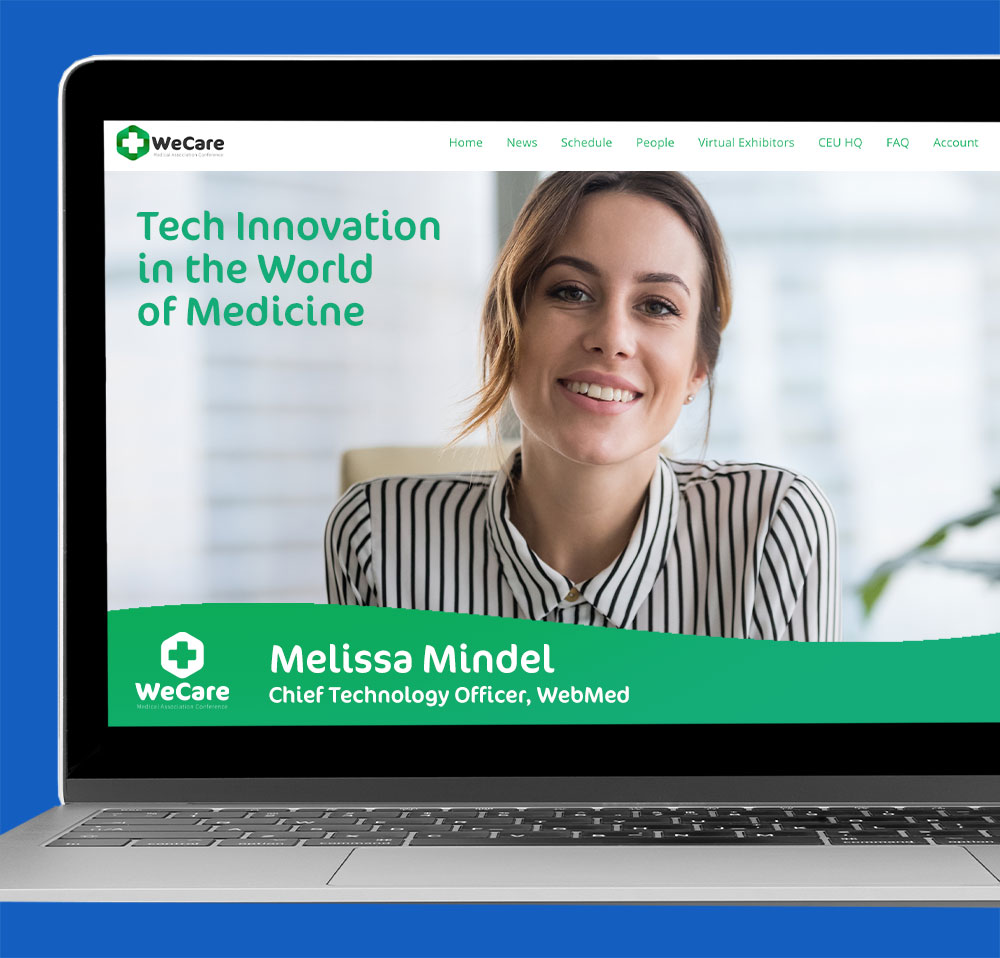 Can you film on-location? As events and venues start to open back up, hybrid events will become more popular. You may open your event to a small number of attendees, but broadcast out to a much larger virtual audience. Your A/V needs will be two-fold: in-person recording and live broadcasting. A recording studio may be the best place to pull this off, where a video production company is already set up to accommodate a live audience and recording equipment.
Don't get so focused on visuals that you forget audio. As we get used to higher quality virtual events, we have become more sensitive to sound quality. A quality control broadcast audio engineer can help ensure that your program sounds great and solve any problems during an event.
Plan, practice, repeat. The more sophisticated the production, the more time you generally need for planning, rehearsals, and any pre-recording. It's also essential to bring your audio-visual resource early in the planning cycle. Invite them to plan meetings with the event technology company several months out, so you are all on the same page with technological requirements.
Did you know that 94% of our clients rebook their virtual event with us? We have a robust and flexible platform that lets you maximize production value. Experience working alongside sophisticated audio/visual partners to execute your best event yet. We're here to help.
Regards, Team GTR™ 👋
Subscribe here to get our latest articles.