Event Registration Tips & Strategies
Event Registration is the best time for event planners to make a first impression on in-person, hybrid, or virtual attendees. While you may use email marketing, press releases, or social media to announce and promote conferences, event registration is where the curious convert into annual attendees.
Why is registration important for events?
Online registration is key to event success, it's the one simple collection point for all information you require from attendees and an opportunity to strengthen your organization's brand and market your event. According to branding expert and author of the Brand Gap, Marty Neumeier, branding is how customers feel about your company. The critical distinction for Neumeier is that people define a brand, not the organization or company, by themselves. It's an interactive process between people and companies.
What can you do as an event planner to contribute positively to your organization's brand? Start by focusing on the major touchpoints when attendees interact one-on-one with you or your staff.
Where do those interactions start? Usually during Event Registration.
It's the first significant one-on-one interaction between you and your attendees. Registration plays an outsized role in building trust in an organization. It may be the only time an attendee shares their preferences and contact information with you.
What are the roadblocks to a brilliant registration experience?
Registration platforms whose branding overwhelms yours (or confuses you!)

Slow payment processing

Complicated content management

Incomplete analytics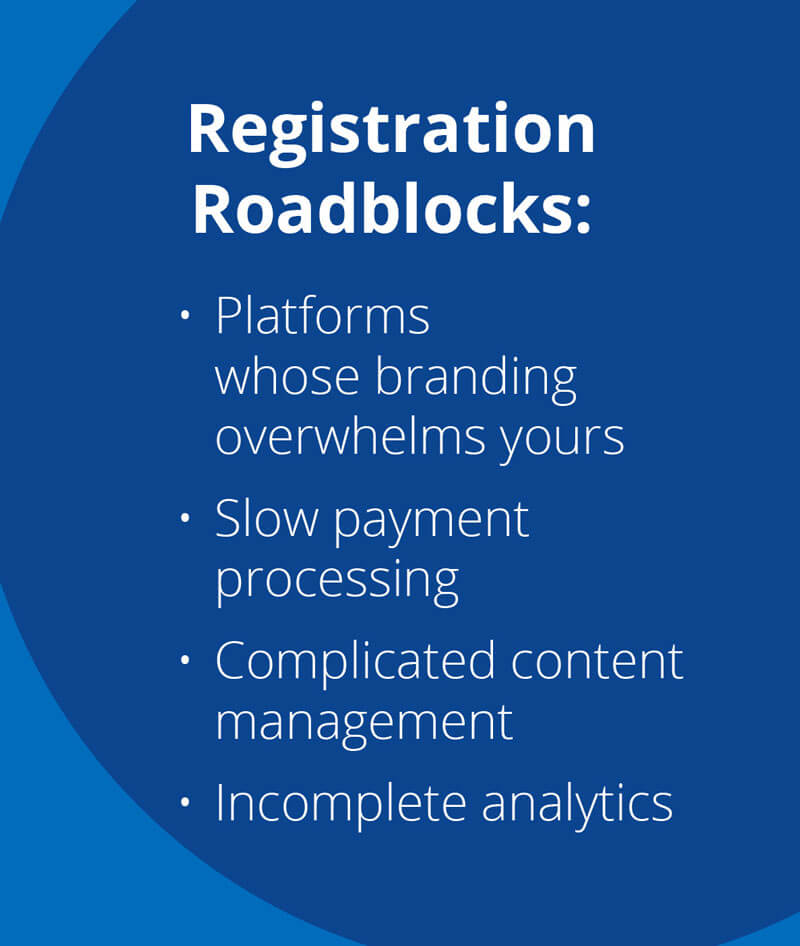 How can I improve attendee registration?
Every event is unique, so it's important to have full control over the design and flow of your registration process. It helps when selling registration packages to potential attendees. Not all platforms are customizable enough, which makes it difficult to create multiple registration paths and measure revenue from each. Selling ala carte dinner tickets to attendees during registration, for example, should be easy.
Savvy event planners manage how different registration types (VIP, Guest, Speaker, Exhibitor, General Attendee, Guest, etc.) are presented and what information is captured for each. Every question has a purpose. This is the time to capture the critical event data for use throughout the lifecycle of your event, helping you figure out how to develop your budget and what to expect for event revenue.
Having the flexibility to do what you want versus working within the limitations of a "software box" helps collect more money at registration.
Why does event branding matter during online registration?
Avoid convoluting your brand experience by having another company's branding smacked all over the place. It's distracting, and the event is not about your event technology partner.
It's all about building trust in the branding game. That's why adding your organization branding to your event registration helps uplevel your conference experience. From the get-go, attendees will see that it's your company's event, which helps create a consistent and trustworthy experience.
How do I design my online registration?
You need your registration software to be able to allow you to present all the details of your event in a way that is also clear for the attendee. With GTR Register™, you can create beautiful pages that display all the necessary event details alongside your registration forms that look great on any device.
To bring the conversation back to branding, control over how you present information to your prospective attendees also helps with building trust. You can be consistent in how you present event information on all platforms.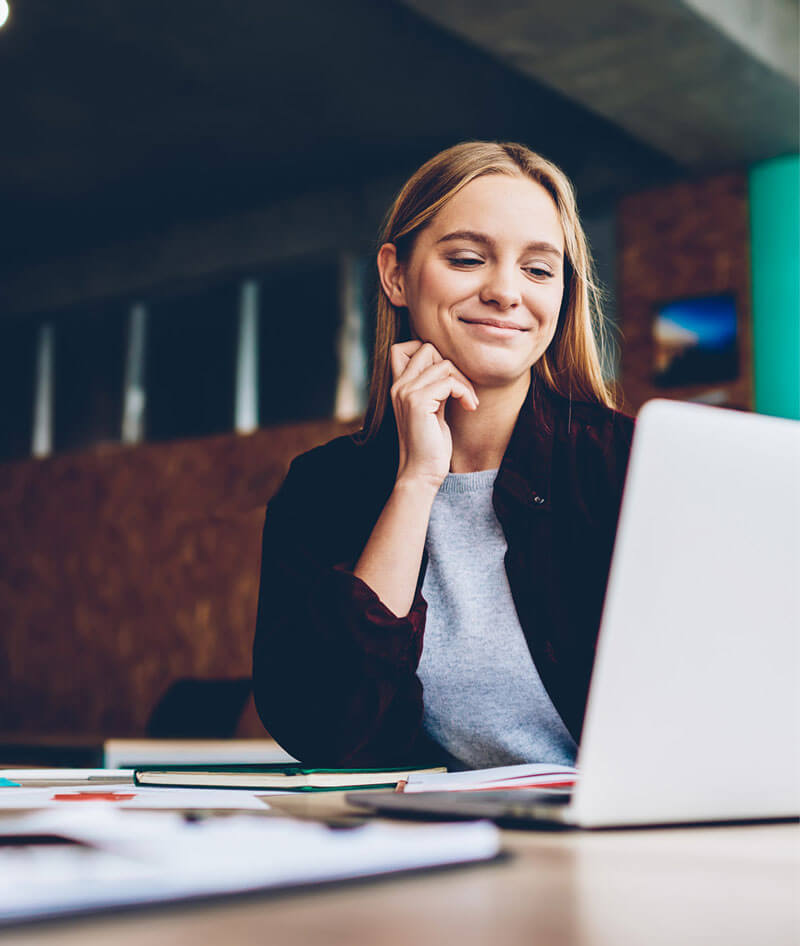 How do I showcase sponsors during event registration?
What if there were ways to showcase your sponsors before anyone even entered your event? Co-branding event registration is a great sponsorship add-on. Sponsors will be excited to be the first company that people will see associated with your event. Plus, your sponsor's brand could add to your event's clout if it's trusted (and a big name!).
Want more ideas on how to monetize virtual event sponsorships? Download our Virtual Event Sponsorship Guide which is packed with more ideas!
Subscribe here to get our latest articles.