3 Trade-show Lead Retrieval Devices for Better Lead Capture
In today's technological world, it can be overwhelming to make decisions when it comes to the gadgets, software, and apps available at our fingertips. Each exhibitor in the event industry has different expectations and needs when it comes to their trade-show experience, and how they prefer to approach lead retrieval. For some exhibitors, speed and ease of use is a top priority. Some are drawn to the familiarity and quick implementation of using mobile apps, where other conferences call for attendees to have their personal devices free for other purposes during the trade-show. Certain exhibitors want the most cutting-edge technology no matter the cost, and some have strict budgets that guide their decisions. Thankfully, with today's overwhelming options come numerous solutions. Today, we'll cover three trade-show lead retrieval devices for better lead capture – MicroScanners, Mobile Apps, and ProScanners.
1.) MicroScanners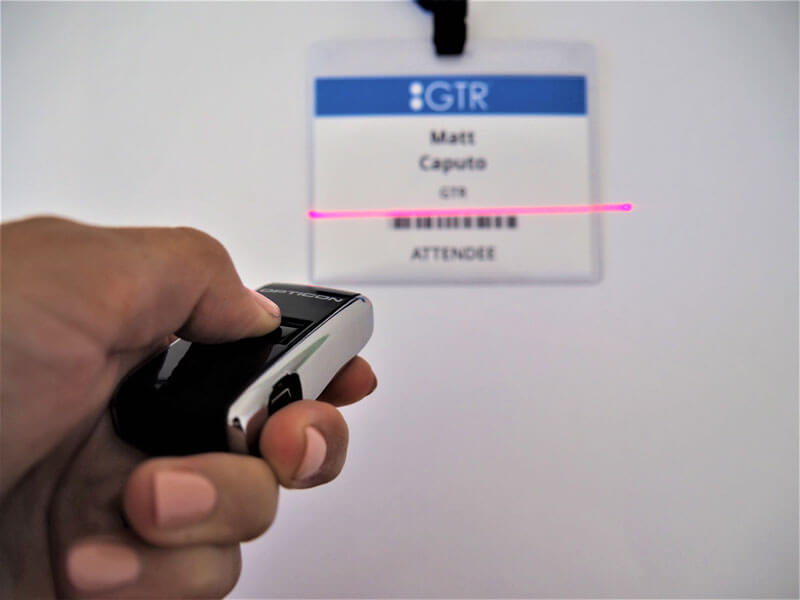 Unlimited Scans

Add Custom Qualifiers

Add Notes

Add Media

Access Leads in Real-Time

View, Edit, or Delete Leads
MicroScanners are arguably the easiest, most straightforward way to collect information from attendees. These light, budget-friendly scanners are a top choice for exhibitors wanting a simple, streamlined experience with reliable performance. The scanners are so compact and lightweight you can wear them around your neck or wrist and easily collect information from the potential client's barcode in one quick scan. While we think this makes for a bold fashion statement (we haven't been invited to New York Fashion Week just yet, but we're confident that the invitation is coming), the scanners are more than just a pretty face. MicroScanners can incorporate custom sales qualifiers to get the most valuable prospects and leads at the top of your list. The information is securely collected, uploaded, and shared with exhibitors through a custom database. The downside of MicroScanners is that because of their simplicity, they don't have the features that ProScanners and Mobile Apps offer such as the ability to add notes or to search and review leads instantly. MicroScanners are a great choice for exhibitors wanting a quick, reliable scanning experience that's budget-friendly and hassle-free.
2.) Mobile App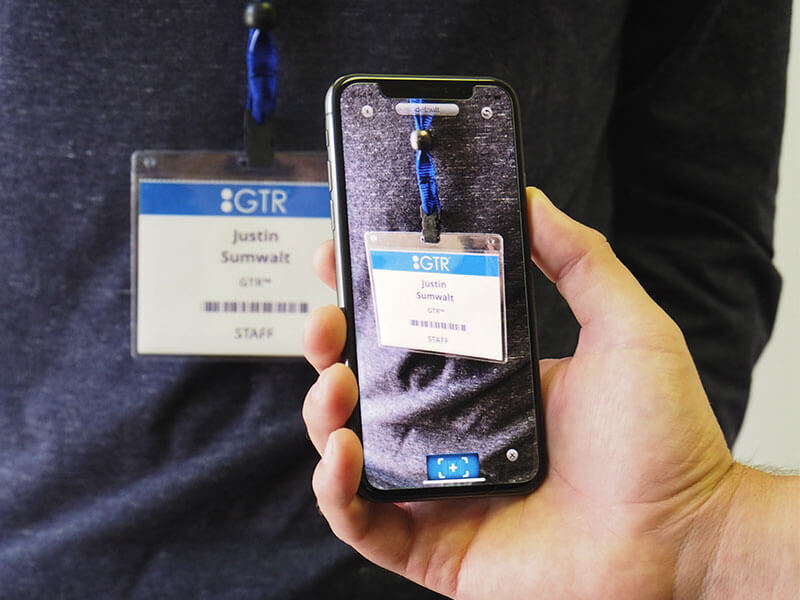 Unlimited Scans

Add Custom Qualifiers

Add Notes

Add Media

Access Leads in Real-Time

View, Edit, or Delete Leads
Another option is using a fully-featured lead retrieval app. The lead capture app is available for download on your personal iPhone or Android mobile phone or tablet and offers a familiar experience for both attendees and exhibitors as they use their own phone for the lead retrieval process. A QR code that is uniquely tied to each attendee is scanned on your exhibitor's device through the app and is instantly collected and stored. This option makes for easy integration and enhanced features, such as real-time reporting data so that you can contact important leads quickly and even push information to the web. The downside to app integration is that exhibitors personal device's are tied up during your event, and you are limited to the amount of devices you can scan on based on the amount of licenses you buy. However, to most people, this is a minimal inconvenience for the technology trade-off.
3.) ProScanners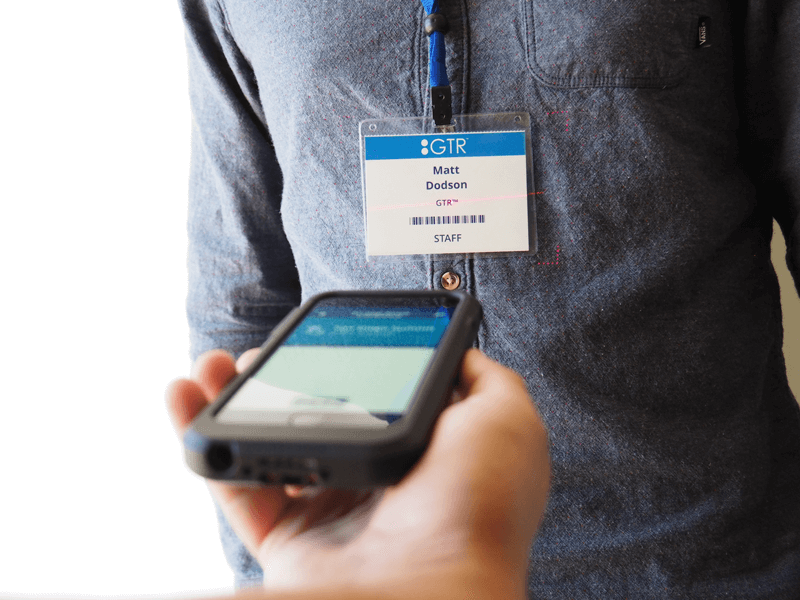 Unlimited Scans

Add Custom Qualifiers

Add Notes

Add Media

Access Leads in Real-Time

View, Edit, or Delete Leads
Finally, there's the ProScanner. This product is the next level, best of both worlds option for those wanting the best technology available in an easy to use format. You not only get the ease and speed of use you get from the MicroScanner, you also get added in features such as real-time custom qualifiers and familiarity of the Mobile App. Obviously, this premium product comes at a higher price point, but is ideal for those who do not compromise when it comes to the latest technology for their events.
The great news is, all three lead capture scanner options have numerous benefits for both your exhibitors and attendees, and we're here to help you find the best option for your next conference.
Subscribe here to get our latest articles.