Increase Event Registration & Engagement with Social Media
Do you ever wonder why some event planners are so successful at driving registration and engagement using social media? The answer may be what we call the 3 C's. Consistency. Content. Creativity. Focusing on the 3 C's can make your event and conference marketing highly effective.
Let's take a deep dive into these three strategies to help you better promote your next event on social media:
1. Consistency
The name of the game in social media is consistent repetition of your core messages about an event in engaging and informative ways. Consistency happens when you have a good plan! A good social media plan for event promotion and engagement includes strategies and tactics that answer these questions:
What social channels do you plan to use? Be sure that you're posting consistently on the platforms you choose to use for your event so your audience knows where to engage with you.

How frequently will you be posting before, during and after the event? Making this plan will help you stay consistent with posting because you're setting your intention in advance.

What key messages do you plan on using and what's your tone of voice? Plan your messaging out into content categories for before, during and after your event. Social media content before the event could include: ticket promo posts, hype posts showing photos and videos from previous years, and testimonials. Your social posts during your event can be a mix of behind-the-scenes photos and videos, reposting attendee posts, reminders for where attendees can get need-to-know information, and cool things to do in the area after hours. Your tone of voice sets the stage for your event. If your event is lighthearted and fun, your messaging on social should align with this vibe.

What visual assets do you have or need to create in terms of graphics, images and video? Plan and create these in bulk! It will save you lots of time and help you be ready to post on the fly if something comes up that you need to share quickly.

What call to actions (CTAs) will you be including? Ticket purchases, encouraging attendees to tag you in posts and use an event hashtag, and survey requests are some examples of good CTAs.

What is the one hashtag you are planning to use across all social channels? Help your attendees (and people who are interested in the event but didn't attend!) follow along with your event online with a branded hashtag. Use that one branded hashtag on all posts about your event so when attendees are posting on their social media platforms, they start to learn to use this when they post. Hashtags connect content together on social platforms giving your attendees a unique way to engage with each other (and with the company putting the event on!) online.

How are you integrating social with other marketing methods like email, public relations and advertising? One unified message across all platforms is the best approach. And remember that you can cross-promote content too! Think about using an Instagram photo from an attendee in your event recap email (be sure to ask their permission first!).

How can you get speakers, sponsors and affiliates engaged? Your strategies for engaging these audiences should be a little different from general event attendees. Your speakers, sponsors, and affiliate partners can be heavy hitters in getting the word out about your event. Does one of your tradeshow booth sponsors have a cool event activation? Record a quick video teaser of them talking about their plans to get attendees excited before the event. Once your event is underway can you capture a short behind-the-scenes video of the speakers before they go out on stage to speak? Post that on your social platforms to carry your event engagement online and create excitement for next year. (Be sure to tag the speaker in your post so you can leverage their network too!)
2. Content
Content is king, as we all know. Here are three content ideas that will help you maximize social media efforts to promote your event:
Use images and video. Video is an especially powerful tool that is underutilized by many companies. Research shows that video is 1,200% times more likely to be shared than links and text combined. Other research says that viewers retain 95% of a message they watch in a video, compared to 10% when reading it in text (source). So, keep it short and sweet, but use video to kick your content up a notch.

Add a bit of humor. Humor grabs attention and sets your event apart from the rest. People love to share funny content so humor can help you expand your reach. Humor also helps people recall the details of an event. Studies have shown that laughing leads to learning.

Make your content actionable. A clear call to action is really important in social media. What does a good call to action look like for event marketing? Use strong action words. Add a bit of urgency. Tell your reader exactly where to go to register or get more information.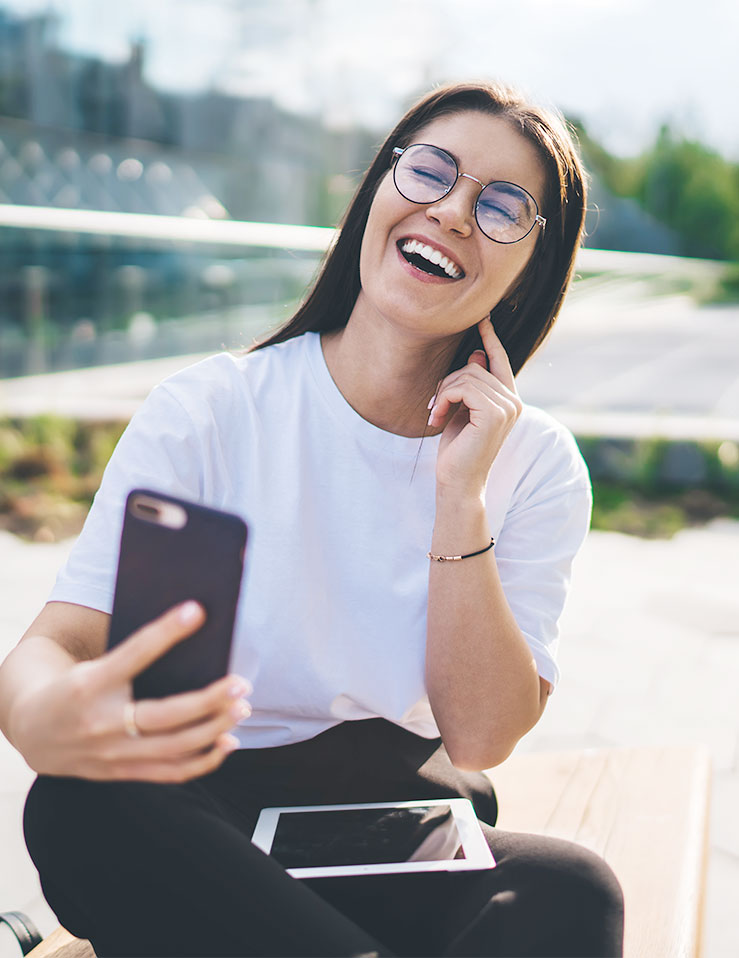 3. Creativity
Social media is a place where a bit of smart creativity stands out. Creative use of social doesn't just mean catchy headlines. Try some of these creative approaches too!
Use visual testimonials. Create graphic images with quotes and comments from past attendees. These third-party statements lend credibility to your event. And remember, a testimonial video is even better than printed words. Hearing a former attendee talk about your event will do wonders.

💡 Pro Tip: If you don't have video testimonials from your attendees, that's ok! But think about how you can create a fun space to capture video content at your next event so you have it for your future marketing.

Leverage fun user-generated photos. Show people having a good time at your event and make sure to tag them so they can share. This is another great way to leverage your branded event hashtag!

💡 Pro Tip: Try a live Instagram wall! Live Instagram hashtag walls are the real-time feed of content that has been collected and curated from Instagram using hashtags, handles, mentions, or tags and displaying this Instagram feed on digital displays & devices. Learn more about Instagram walls.

Share behind-the-scenes content. Give people an idea of what it takes to put on your event through photos and videos. Talk about the good stuff and also the challenges. Be authentic and connect to your attendees.
At GTR™, we are all about going the extra mile to make sure your event is a success. Our experts are happy to share not only technology solutions but ideas to help you put on your best event ever! We love to share tips we've learned from helping plan thousands of events. Want to learn more about us and our team? Drop us a line.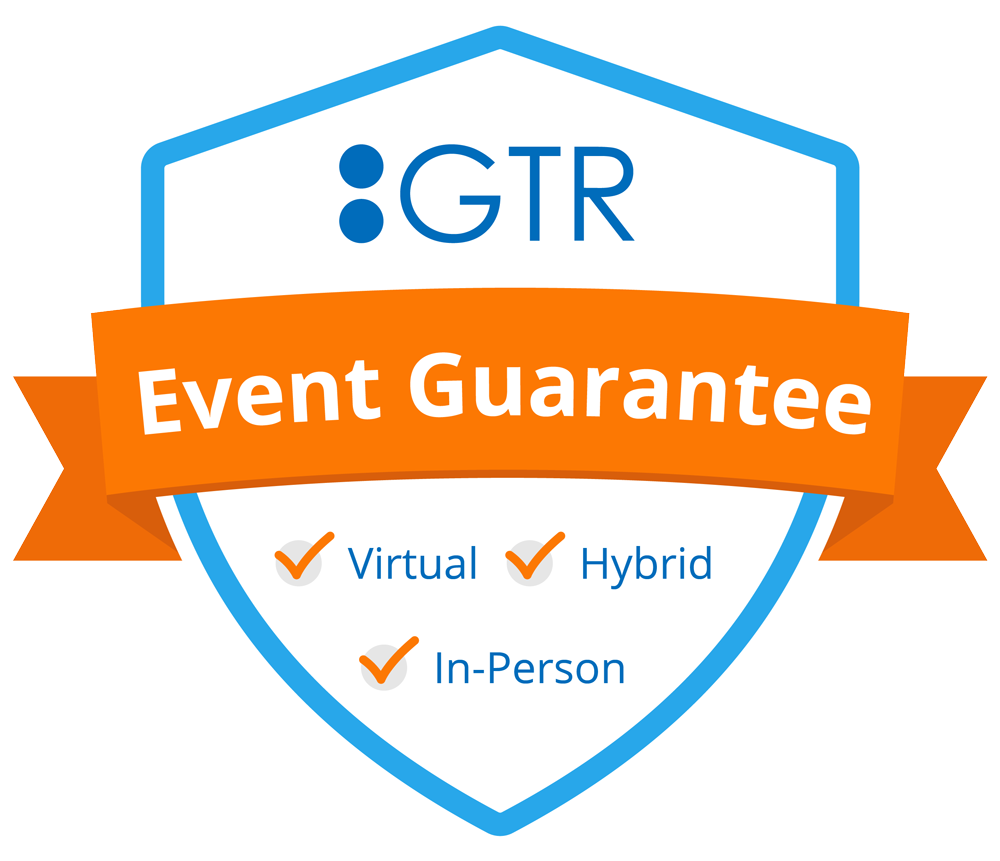 "Wouldn't it be nice to have an event guarantee?"
The pandemic is still playing a role in event planning. What if there was a way to ensure that no matter what format – virtual, hybrid, or in-person – your event technology company could pivot with you? We do exactly that. When you work with us, you get the expertise of 25 years of event production with the flexibility of multiple platforms.
Subscribe here to get our latest articles.