Why Hybrid Events Will Dominate 2021
The events industry has taken the brunt of the global health crisis. Studies show that the industry was poised to rake in a record-breaking $12.2 billion in revenues last year, but instead lost $30 billion. This is because in-person events scheduled last year were either postponed or canceled due to strict health guidelines. However, the pandemic has not completely decimated the events industry. Hybrid events, which occur in a physical venue with online and live audiences, have risen in popularity in the past year.
The COVID-19 pandemic has genuinely changed how we live and conduct business. With all that said, we'll discuss below the top reasons why hybrid events in the coming year will dominate the event industry.
Hybrid Events Allow Us to Connect During These Trying Times
Despite many communities adjusting to the pandemic and slowly bringing business operations back to normal, there are still many folks who want to take extra precautions and minimize non-essential activities. Hosting hybrid events makes your organization more inclusive and accommodating to those who prefer to participate remotely. In addition, hybrid events should be your fallback in case your live event runs into trouble or a sudden change in community directives threatens to cancel your event.
Indeed, what we need during these distressing times are more accommodating and expansive organizations. Through hybrid events, you allow your audience the freedom to choose which setup works for their lifestyle and preferences the best. Doing so can also increase the number of attendees and ensure the success of your hybrid event.
Hybrid Events Are an Effective Marketing Tool
Holding hybrid events is an ingenious marketing strategy in this day and age. Aside from accommodating people from different demographics and personal interests, hybrid events also increase a company's reach, as you can interact with live and digital audiences in real-time. Additionally, hybrid events incorporate emerging tech such as augmented reality and artificial intelligence ⁠— both of which are marketing tools proven to increase brand awareness and audience interaction.
Indeed, hybrid events are the perfect marketing tool in a time when many people prefer participating remotely. In this regard, more organizations are looking to hire digital marketers who know and understand how to market and organize such events. In fact, a recent survey by McKinley Marketing Partners highlights how 60% of companies have recently added a digital marketer to their team, which proves the huge demand for these professionals. To help bridge this workforce gap, many universities are now offering online degrees in marketing , convenient, safe, and on-trend for many aspiring marketers. Those with such degrees are just as competent as professionals who hold traditional degrees. They trained to develop relevant skills in multimedia, basic UX, content management, and analytics ⁠— all of which are crucial when organizing a hybrid event. So, suppose you want to maximize your hybrid events. In that case, it'll do you well to hire marketing graduates who can use these events to build your marketing pipeline and increase your organization's visibility.
Hybrid Events Have a Lower Environmental Impact
Transportation has a significantly huge impact on our environment. True enough, studies show that the share of transportation in global carbon dioxide emissions is increasing, and currently, 22% of global emissions generate from the transport sector. Hybrid events can help reduce global carbon emissions since this setup allows people to participate remotely. Additionally, those who want to lessen their carbon footprint will be delighted to know that fewer physical attendees in hybrid events reduce the waste generated by other aspects of event planning — such as catering and audio-visual systems. As the world moves forward to practice sustainability and promote eco-awareness, more and more events will go hybrid.
Hybrid events are here to stay. If you don't want your organization to get left behind, be sure to do your due diligence and employ the services of trusted event planners and event technologies to learn how to successfully hold events of the future.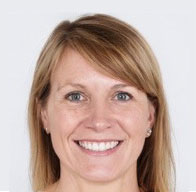 About the Author: Janette Roberts is a freelance event planner based in Baltimore. In her moments of free time, you can find her practicing her Swedish or playing with her two Corgis at home.
Subscribe here to get our latest articles.