How to Use QR Codes for Event Registration
Sourdough, puzzles, tie-dye… since the pandemic began we've seen waves of comebacks. By the mid-2010s, the QR code had ridden off into the sunset. But when global events made us wary of touching anything in public, the QR code made a comeback of its own. So what are these little black and white squares, and how can you use them in your next event? Scan to learn more – just kidding – read on below.
What is a QR Code?
The 'quick response' or QR code is a square black and white symbol that, when scanned with a smartphone or laser, will bring the user to a webpage or app. They're the barcode's hip cousin: while barcodes are simply read horizontally, QR codes are read both horizontally and vertically. This means they can hold more data.
QR codes were created for inventory management in the manufacturing world, but publicly they're most commonly used to drive people to websites. Think of them as the ambassador from the physical world to your device.
Why Use QR Codes at Your Event?
Clean: In a world where hand sanitizer is now one of the most popular SWAG additions, QR codes allow event experiences to be touch-free. You don't need to crowd around to scan a QR code either. The rule of thumb? Ideal distance is 10x the width of the QR code. For example, a 2ft wide QR code on a screen will be easily scanned from 20ft away.
Convenient: Simply scanning a QR code is easier than fumbling through papers, digging for a business card, or trying to frantically scribble down a URL. Android and iPhones now come with scanning functionality built into their cameras, which means accessing a QR code is as simple as taking a picture.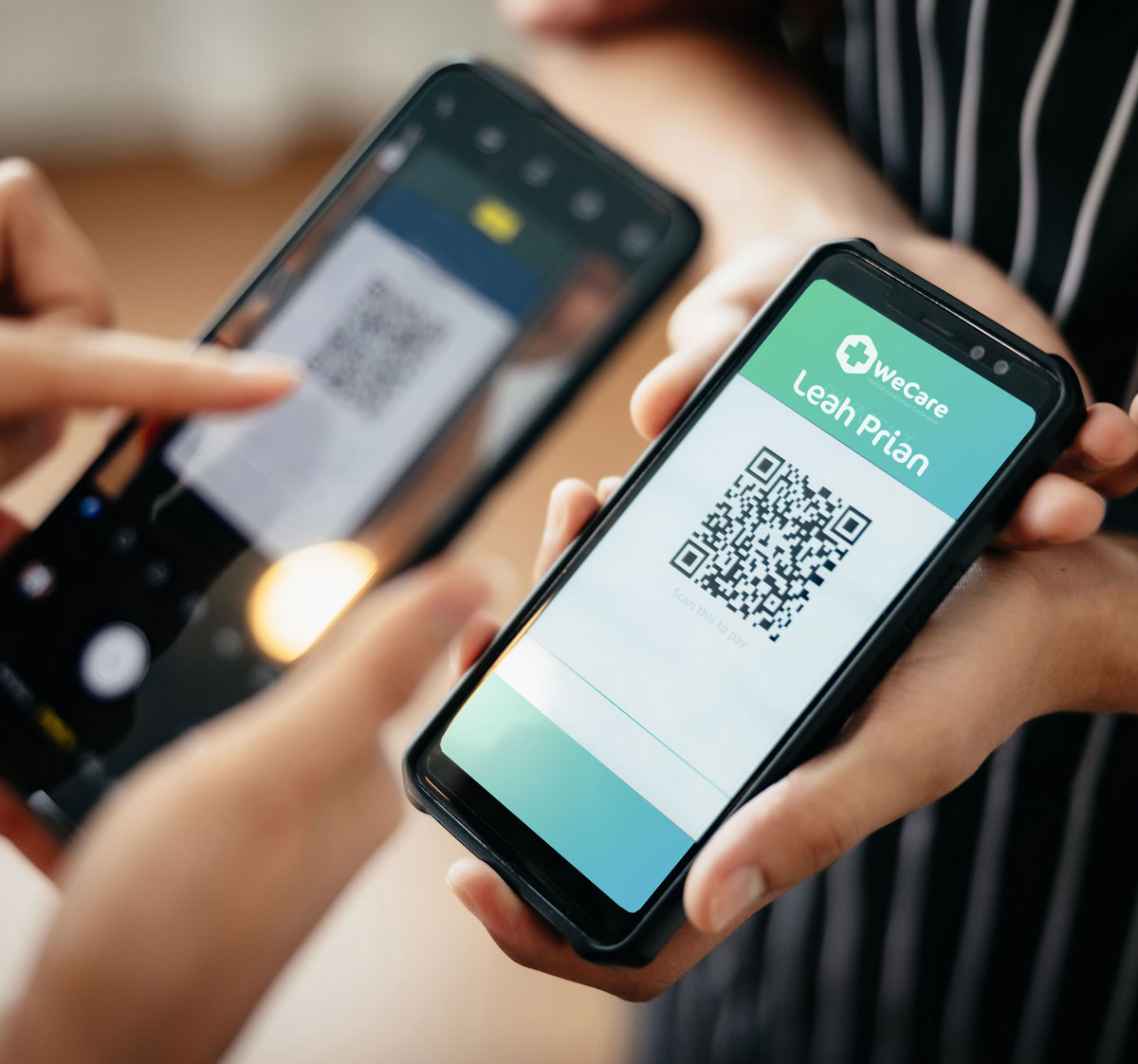 Using QR Codes for Event Registration
Using QR codes in conjunction with touchless on-site badge printing drastically simplifies the often chaotic check-in process. Here's how it works:
After completing their online registration, attendees are given a unique QR code they can access right in their email inbox. They'll also get some simple instructions on how to check in upon arrival.

On the day of the event, signage will direct attendees to touchless kiosks.

Once they scan their QR code at the kiosk, a custom name badge will be printed.

Attendees will be notified where to grab their personalized badge, and they're on their way!
Other Uses for QR Codes at Events
It's not the fad we once thought it was. You can confidently consider using the QR code in the lead-up to your event, during, as well as after. There are a plethora of ways to leverage the convenience of QR codes.
Out-Of-Home Advertising
Does your audience live or work in a specific geographic area? Use QR codes on physical advertising (kiosks, posters, buses, trains, etc.) to provide quick access to a registration website.
Sponsorships
Build QR codes into your sponsorship package! Include QR codes to lead your audience from their welcome packet to your sponsors' landing page on merchandise or takeaways.
Networking
Skip the stack of business cards: let your attendees quickly exchange contact info by scanning QR codes on badges with their phones. In fact, check out GTR Leads™ for an easy way to implement this functionality!
Touchless Tradeshows
Encourage tradeshow participants to use QR codes for decreased germs and increased sustainability. Instead of handing out brochures or catalogs, how about sending attendees the content digitally via a QR code?
Food Service
Help in-person conference dining stay germ-free by having attendees access a menu and order via a QR code.

Subscribe here to get our latest articles.