How to Enhance the User Experience for Your Event
What started as ideas about improving design for everything from your smartphone to websites has turned into a much larger field. The basic premise of User Experience is that you think about how people will use or interact with your brand. In our world, event registration and related elements like online registration, landing pages, check-in and badge printing can all benefit from attention to your attendees' details.
The best part about being an event planner is that you live in the same world as your attendees. You attend events, take what you learn and apply it to the events you plan. In essence, you are your target audience.
Even in this world where you listen to your attendees' feedback and bring the best new parts of events you attend back to your planning, sometimes you need to shake up your process. You and your team may be stuck in a rut that you can't even see because you've been doing the same things over and over again.
A great way to check under your hood for your event is to start with online registration.
Our team considers event registration to include activities that happen before the event gets started that relate to signing people up for the event and onboarding them.
Because your process is accomplishing what you set out to do – enroll a large number of attendees to your event – you may think it's successful. But sometimes, some things may be getting left out.
We use some elements from User Experience theory and some of our tried-and-true ways to ensure our clients' processes are working for them (and not against them). We've developed a checklist of activities for you to do before you launch your next registration.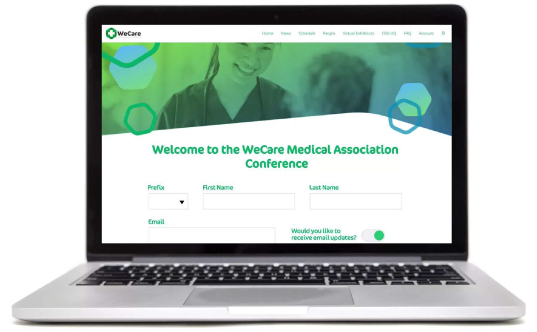 Online Registration User Experience Checklist:
1.

Determine your goals (all of them)

Events, in many ways, are straightforward. You pick a date, time and location, and it feels like you're halfway to success. How often have you sat in a planning meeting feeling like other things are essential to talk about, but the meeting devolves into disagreeing about details?

How do you build skills to have an event process and team focused on the forest and not the trees?

Early in your event planning process, convene a team of stakeholders – everyone from the event staff and decision-making roles – to have a check-in about all the event's goals. Talk about the explicit ones – like date and time and where it should be held this year.

But also, cover some of the bigger ideas:

What's a bigger brand – the event or our organization?

How do we involve diversity, equity, and inclusion in our programming?

Are our audiences accounting for all the people in our community? Who is not accounted for and why? How can we include them?

Do we feel that the event lives up to our brand? Could we push the quality further?

How can we increase (or stabilize) our attendee numbers?

Some of these questions can be answered in the meeting, and some may require a survey or focus group to understand the audience's needs.

And – of course – bring up your event debrief from last year to make sure you're addressing the most significant issues identified. (And if you don't have one, be sure to save these 10 Post Event Survey Questions to Ask Your Attendees)

Once you've listened to the team and researched other voices, make sure you confirm the event goals for the year. Include the detailed-oriented ones, but also include some of these bigger-picture goals.

2.

List out the information you need from your attendees (be creative)

Now that you have your goals sorted out, what do you need from your attendees to ensure your event is all set. Think about the traditional information like name, address and payment process. Then take it to the next level – what would be nice to know about the people attending your event before they get there?

Whether it's dietary restrictions, what their favorite color is, or information to set up productive breakout sessions, there can be so much you could collect to make your event experience richer.

When you list everything you need, you might find the list becomes kind of cumbersome – something we'll get into in the next point about conducting user testing. But before you get to that point, brainstorm ways to make collecting information less work and more fun. Is there a way to gamify it? Or maybe send a questionnaire after payment is processed? You could also offer a freebie to everyone who fills out the information.

And, of course, the best way to thank your attendees for sharing information is to show them how you used the information you collected at registration.

This is also a great stage to think about what kind of discount codes or specials you could incorporate that align with your overall event goals.

3.

Program!

Your goals are clear, and you know what information you need from your attendees. Now it's time to set it up! Likely you'll need a landing page for your event – something that brings together all the information attendees need to know about the event and payment for registration.

Instead of jumping right into programming, give yourself some time to sketch out what a landing page needs and prioritize the information before you get into the coding.

Another critical element is to plan how you want your organization's brand represented during registration. Do you need it to be prominent? Or is this landing page just for your event?

Always ask and encourage what's going right with the registration process, too. Sometimes it's easier to point out faults when you ask for feedback. Asking for what's good in the process helps you not to write off something your registrants love.

4.

Look for what is and is not working with user testing

Another important and sometimes overlooked task is to conduct user testing. You need to find a variety of users with different levels of technology experience. Yes, this means you may be calling your great aunt just to test online registration.

To make user testing even more effective, you'll want to create a feedback form to start the conversation. Keep the questions open enough that people can share insights you never thought about but focused enough that you get what you need or can directly influence your event.

Always ask and encourage what's going right with the registration process, too. Sometimes it's easier to point out faults when you ask for feedback. Asking for what's good in the process helps you not to write off something your registrants love.

5.

Optimize, optimize, optimize!

At every step before this one, you've learned a lot. Whether it's through defining your goals, prioritizing the information you need, or testing, you have a lot to absorb. Are you ready? Take what you learn and put it to use. Optimize!

Make sure you've incorporated the most important findings from your user testing. Also, if you ladder up what is needed to accomplish your goals, make sure that's included as well.

Collecting all this information is excellent, but if you don't incorporate it, you can't test and see if it works in the field.

You've checked all the boxes, you are clear about your event goals, you overcame what people didn't like about registration and you accentuated what's working right in the process.

6.

Launch your online registration! 🎉
Want more ideas on how to set up an event? Next time we'll talk about that important step of sending out the event invitation and marketing your event to get more registration clicks. Sign up for our email newsletter to receive our content on our series including what to do before, during, and after an event.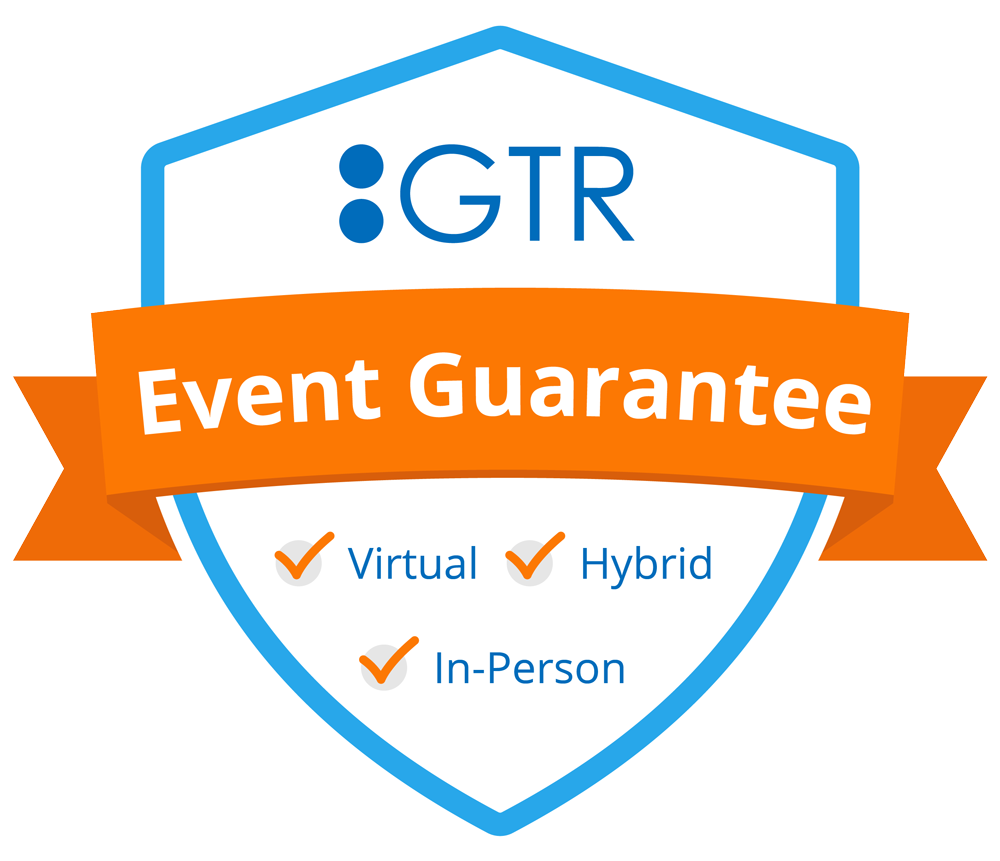 "Wouldn't it be nice to have an event guarantee?"
The pandemic is still playing a role in event planning. What if there was a way to ensure that no matter what format – virtual, hybrid, or in-person – your event technology company could pivot with you? We do exactly that. When you work with us, you get the expertise of 25 years of event production with the flexibility of multiple platforms.
Subscribe here to get our latest articles.