The Challenges of Virtual Events
Lights, camera, action! If you ever wanted a career in movies, virtual event production is pretty close. Your speakers, exhibitors, and panelists are the stars. And the event planner? You are the director and producer, leading everyone to put on a show to engage and satisfy attendees. No pressure, right?
You'll also need a seasoned and experienced crew – some folks behind the scenes keeping the event platform humming. That's why we talked to Jen, Brad, and Trish: just a few of our experienced event specialists here at GTR™.
They've helped more companies in more industries than they can count on their hands and toes. With all this experience under their belts, they've identified the biggest challenges of taking your event virtual and exactly how to solve them.
Challenge #1:

Virtual event attendees aren't engaging with my event all day.
In-person events often have long, back-to-back days, buffered by 15-minute transitions, the excitement of switching up a meeting room, hitting up the snack table during a break, or chatting with a colleague. We find that virtual event novices take their existing in-person event and put it all online without altering their schedule. But imagine sitting at a computer for ten straight hours! Virtual event attendees need "white space" between sessions to absorb content, stretch, and grab a coffee.
💡 Our Tip: Event planners see higher event engagement when organizers are willing to shorten the day, reduce content, cut session time and make content available on-demand so people can watch later.
Challenge #2:

My attendees don't know how to use the virtual event platform.
Even though we've all spent hours (or days) on Zoom, going to a virtual event is quite different – and many attendees don't know that. To get the most out of your platform, attendees should tap into capabilities like networking, small group breakouts, custom schedule creation. The more familiar attendees and speakers are with what they can do virtually, the more successful your event will be.
💡 Our Tip: Give attendees access to the event website up to a week before the event so they can get used to the platform and format. Our virtual event platform includes a page of FAQs that address the most common questions users ask. Plus, during your event, we manage an inbox that receives live questions to troubleshoot the platform so you can focus on what you do best.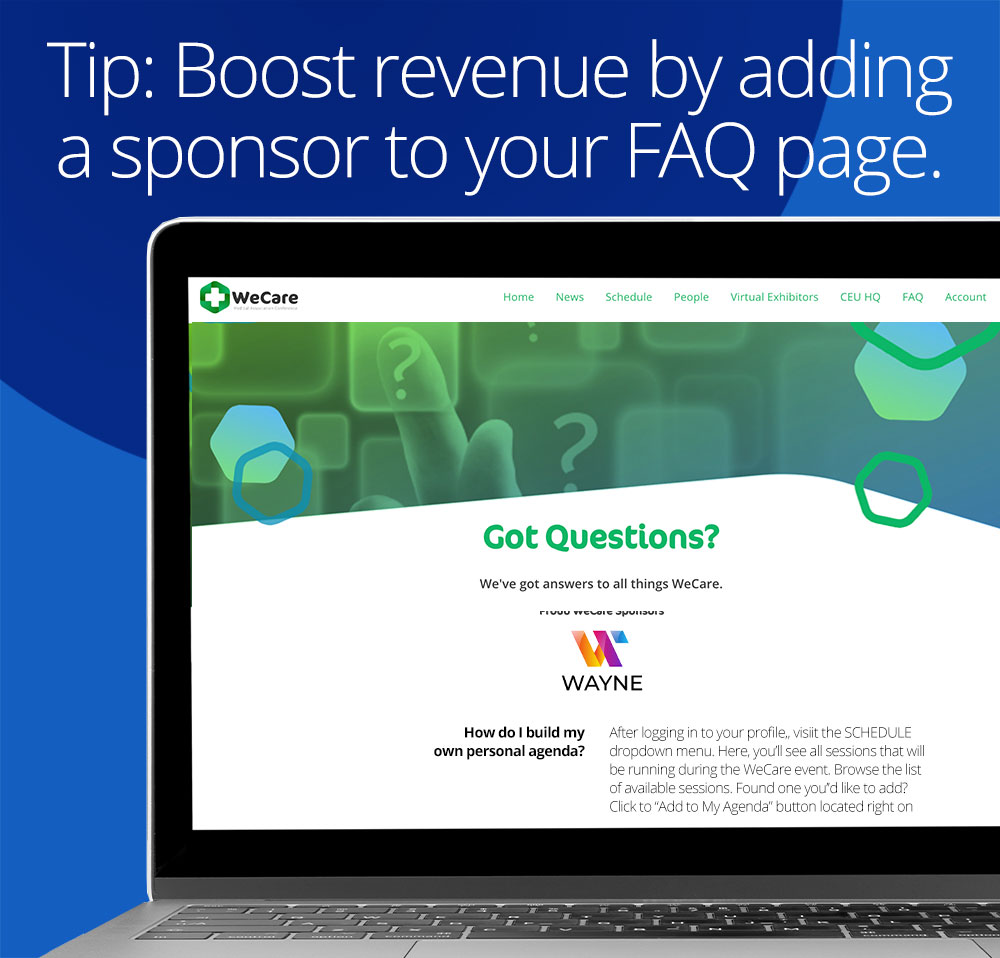 Challenge #3:

I feel out of touch with my attendees.
With in-person events, there are tons of logistics to help your attendees manage: flights, hotels, printing a name badge, the list goes on. Just because your event is virtual doesn't mean your attendees won't need your help. In fact, they might need it more than ever!
💡 Our Tip: Communicate frequently. Keep in touch with your audience before, during, and after your virtual event. Specifically, please encourage them to fill out profiles, set up one-on-one meetings, and create their custom schedules on the event platform. We recommend communicating this with your attendees through clear, concise emails. How do you keep information flowing without overloading your attendees? Keep each email to one or two action items that will only take 5 to 10 minutes to complete.
And don't forget about communicating after the event! When we hold in-person events, striking or tearing down an event was a milestone that meant the event was over. Don't consider your event over until you send and schedule a few follow-up emails to make sure people know content is still available if you're offering it on-demand and how people can continue to connect with the event.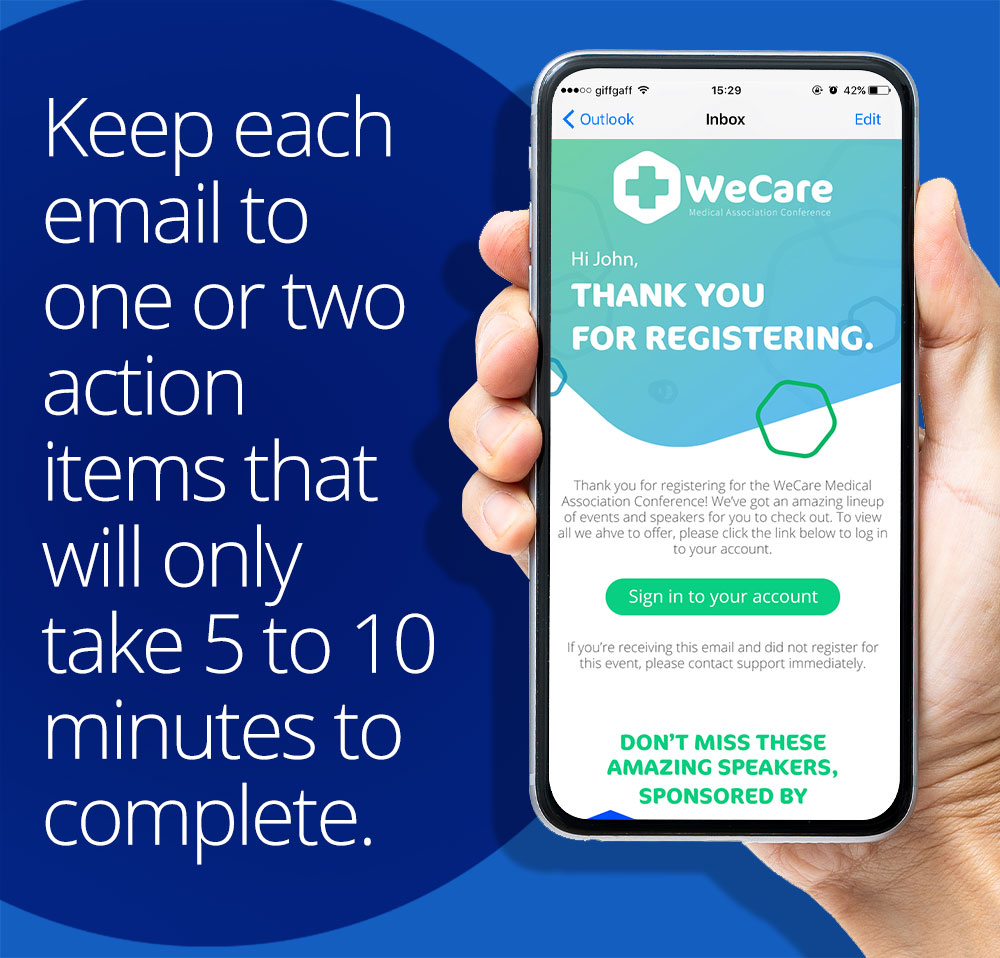 Challenge #4:

Uh oh…I think I'm overwhelming my attendees with communication!
Ok, it's a balance!
💡 Our Tip: If you can, make generous use of video. Use quick and simple videos to help guide speakers, exhibitors, moderators, and attendees. Our experts say that the most successful events they have seen occurred when the client team created three-minute videos with straightforward tips on what to do and expect. These videos can be recorded right on zoom and don't have to be heavily edited or produced. This is also a great way to involve a well-known event MC that won't participate as much in the online format or a popular board member. We loved Sundance Film Festival's casting of Boots Riley to show off their virtual platform.
Challenge #5:

I'm just not sure what to expect on the big day
Is this your first virtual event? Working with a group of speakers who seem shaky with technology? We've seen it all!
💡 Our Tip: Dress rehearsals aren't just for in-person events. Plan to run your dress rehearsals a week out from the big day: we'd love to help you write a checklist with items to check, such as sound, live translation, lighting, screen share, and all the details that will make an event run smoothly. Encourage speakers to set up a Zoom account and record themselves to watch their performance and tweak what they need. Run through panel sessions with the moderator to get the right flow. Practicing pays enormous dividends because you can troubleshoot before you go live.
Did you know that 94% of our clients rebook their virtual event with us? We spend on average 50 hours per event helping our clients organize and execute their big day. We are so much more than a smart technology platform and would like to share our expertise and ideas with you. Please let us know how we can help.
Regards, Team GTR™ 👋
Subscribe here to get our latest articles.