Track Event Attendance
Automate your CEU credits, evaluations, certificates, and surveys.
Understand Your Attendee Flow

Control Session Access

Gather Real-Time Analytics

Increase Your Event ROI

Equipment & Support Available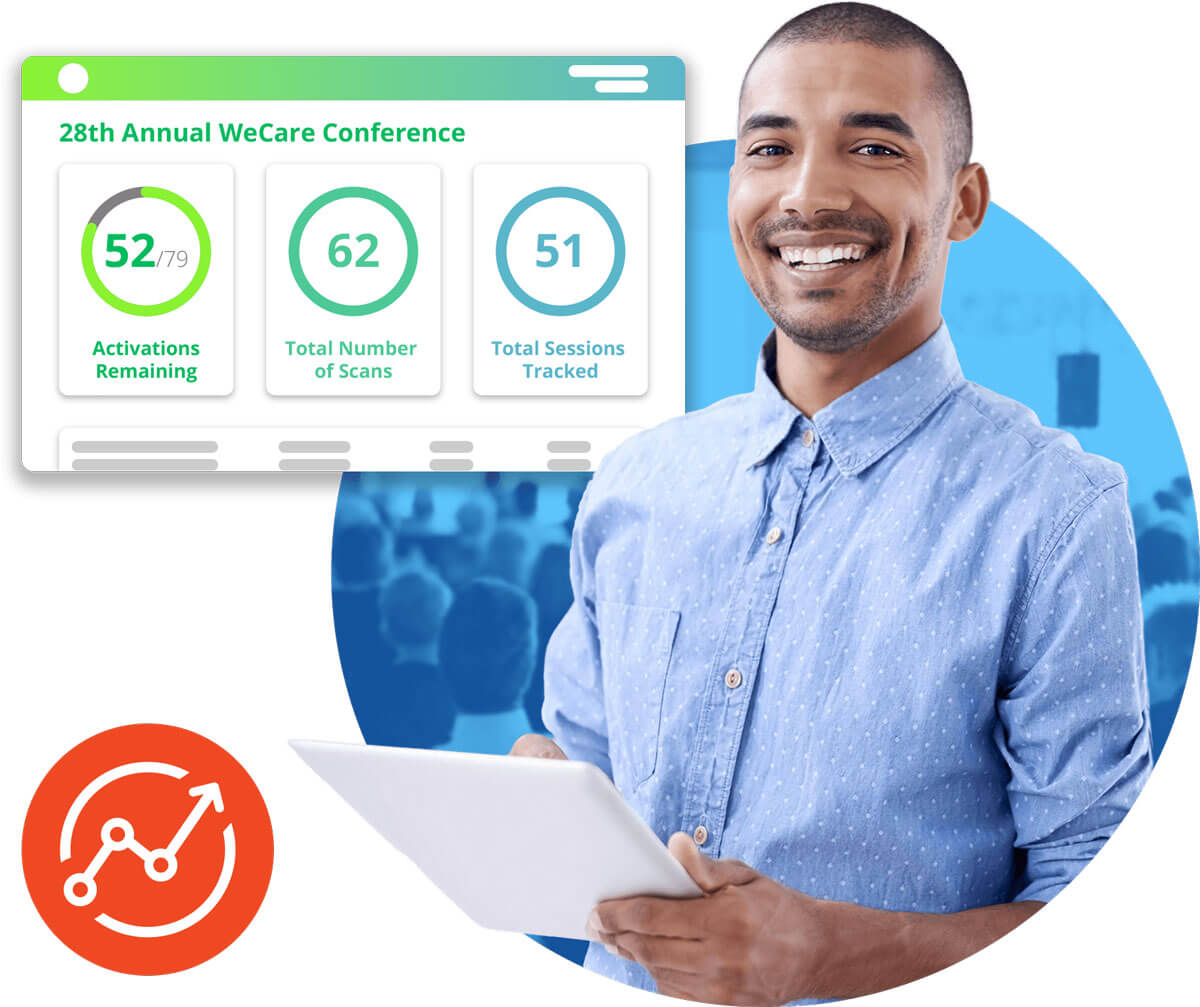 Trusted by Industry Leaders



"This is a platform that works, and the people who support you during the event are AAA+ at customer support, earnestness and problem solving. The BEST all around!"
Brad Inman, Publisher, Inman Media Group
Attendance Tracking Features
Access Control
Control which attendee groups have access to each session with permission-based entry.
Device Options Available
Scan attendees at the door with handheld scanners or allow attendees to scan themselves with an iPad kiosk.
Automated CEU Evaluations
Allow attendees to login online and complete evaluations before printing their own CEU certificates.
Automated Surveys
Send automated emails to session attendees at the conclusion of each session – or at the end of the event to receive feedback.
On-Site Support
We'll provide all the necessary equipment and be there as an extension of your team.
Reporting and Analytics
View real-time attendance data from the GTR™ Reporting Dashboard or create custom reports.
Flexible Session Attendance Tracking
Understand the flow of your attendees and automate CEU Credits, Evaluations, Certificates, and Surveys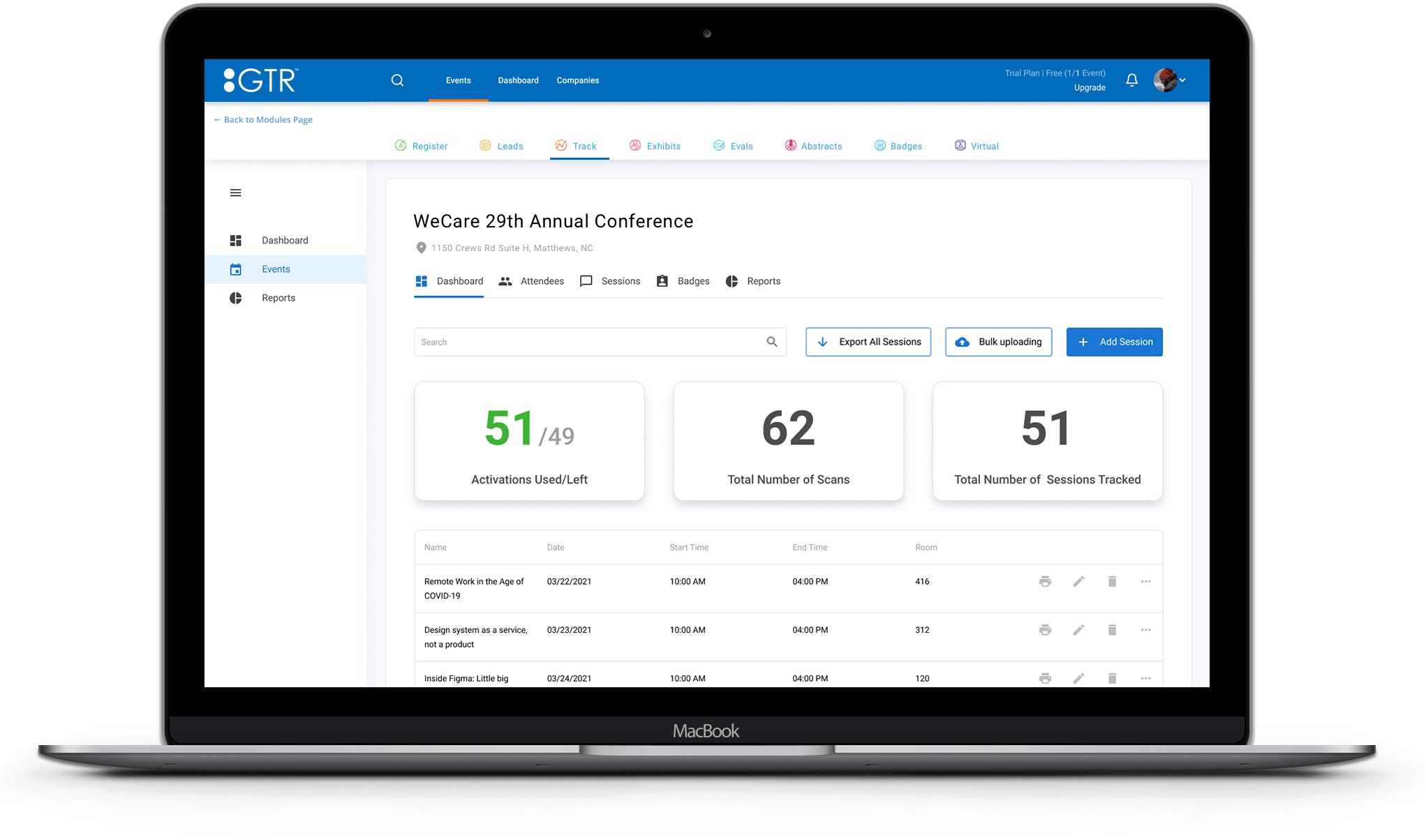 Real-Time Attendance Data

View your session attendance in real-time.
Generate Session Attendance Reports

Generate attendance reports and put your data where you need it.
Understand Attendee Flow

Track your attendee flow by viewing where they were scanned and when.
What Our Clients Are Saying
"Other companies were charging outrageous amounts of money for session attendance tracking, but GTR™ provided a great service at a reasonable price."
– Director of Meetings
International Society for Magnetic Resonance in Medicine
"GTR™ is amazing, truly amazing. They make everything so easy and are an absolute pleasure to work with. Their customer service skills are exceptional and their leadership skills can't be beat."
– Director of Convention & Trade Show
Florida Association of Roofing Professionals
"When it comes to GTR™, there is truly no one else that matches their flexible technology and services. Their pricing is competitive, and their support is unmatched."
– Associate Director, Meetings & Events
Starwood Hotels & Resorts Worldwide, Inc
Flexible Event Technology
Built for conferences, trade-shows, conventions, expos, corporate events, and more.