4 Virtual Event Ideas
Virtual events are becoming the new normal as event planners are facing the many challenges of COVID-19. Thankfully, the newest solutions in event technology can provide a much-needed alternative to in-person events that can deliver above-and-beyond for your stakeholders.
In this article, we'll briefly explain how a virtual event can have all the same great features as an in-person event and how virtual events are beneficial. Then we'll take a closer look at specific event types and how they can be transformed into virtual events.
Just like an in-person event has various session selections, keynote speakers and an exhibition floor for sponsors to set up their booths, a virtual event is an online event that can feature multi-session webinars, keynote speaker webcasts, and virtual sponsor "booths". These highly interactive events allow attendees to meet with each other as well as sponsors in a virtual environment.
Benefits of Virtual Events:
They are not limited to a single location, allowing you to reach a wider audience.

As we all face the difficulties of squeezing our budgets, virtual events drastically reduce the overhead costs of an event because removing the need for a venue, refreshments, and so much more.

Real time virtual event data is all at your fingertips and is just as easily accessible for your sponsors. Such easy access to event data might even help you attract new sponsors.
For more benefits visit our post on the Benefits of Virtual Events.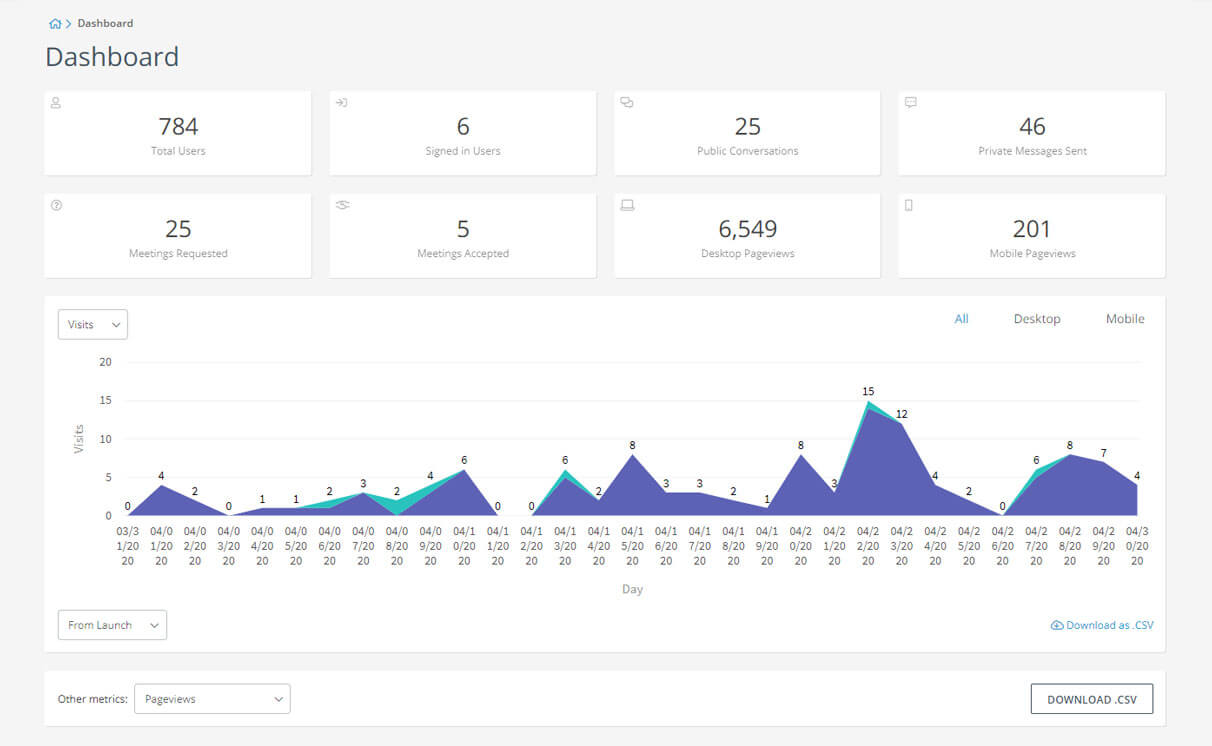 Virtual Event Data
You may find yourself saying, "This all sounds great! But how do we transform our in-person event to a virtual event?"
Here Are Four Event Types With Ideas on How to Take Them Virtual:
1.) Virtual Conference/Convention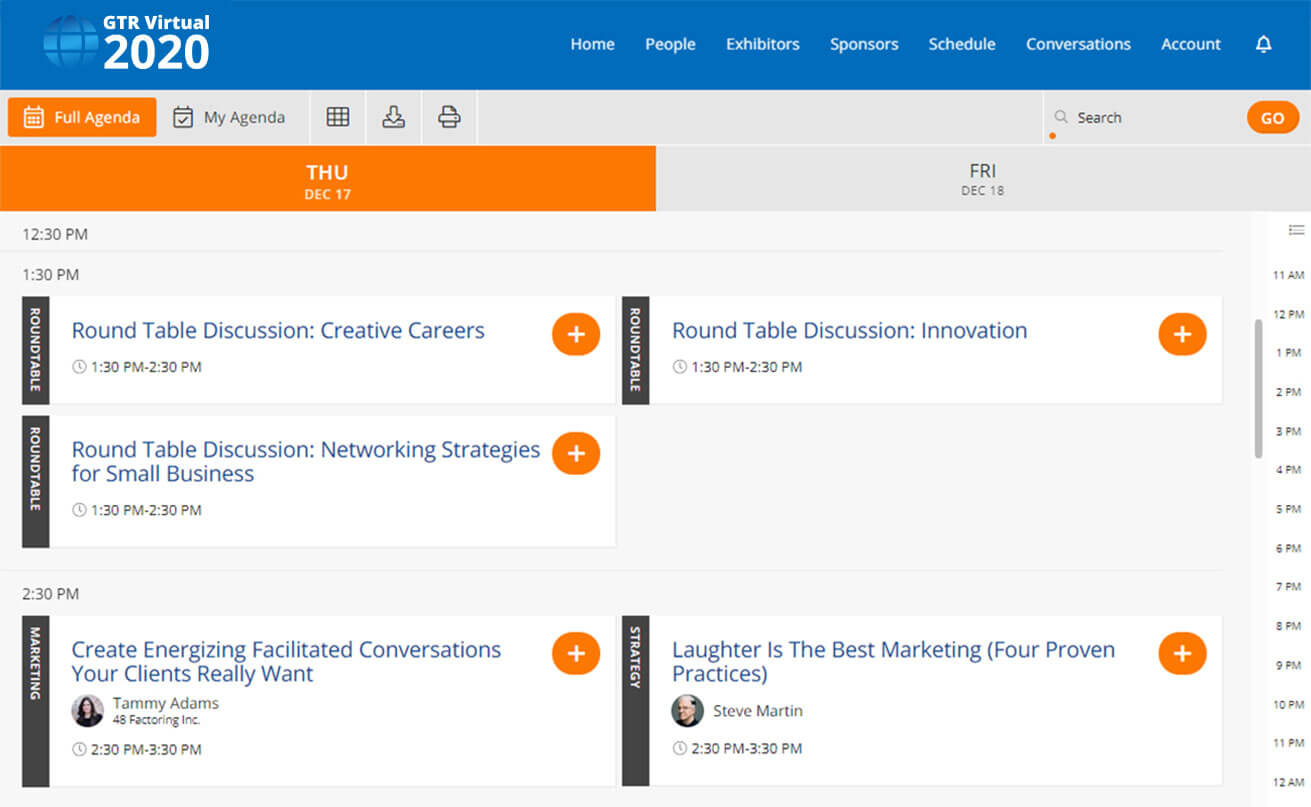 Virtual Conference Agenda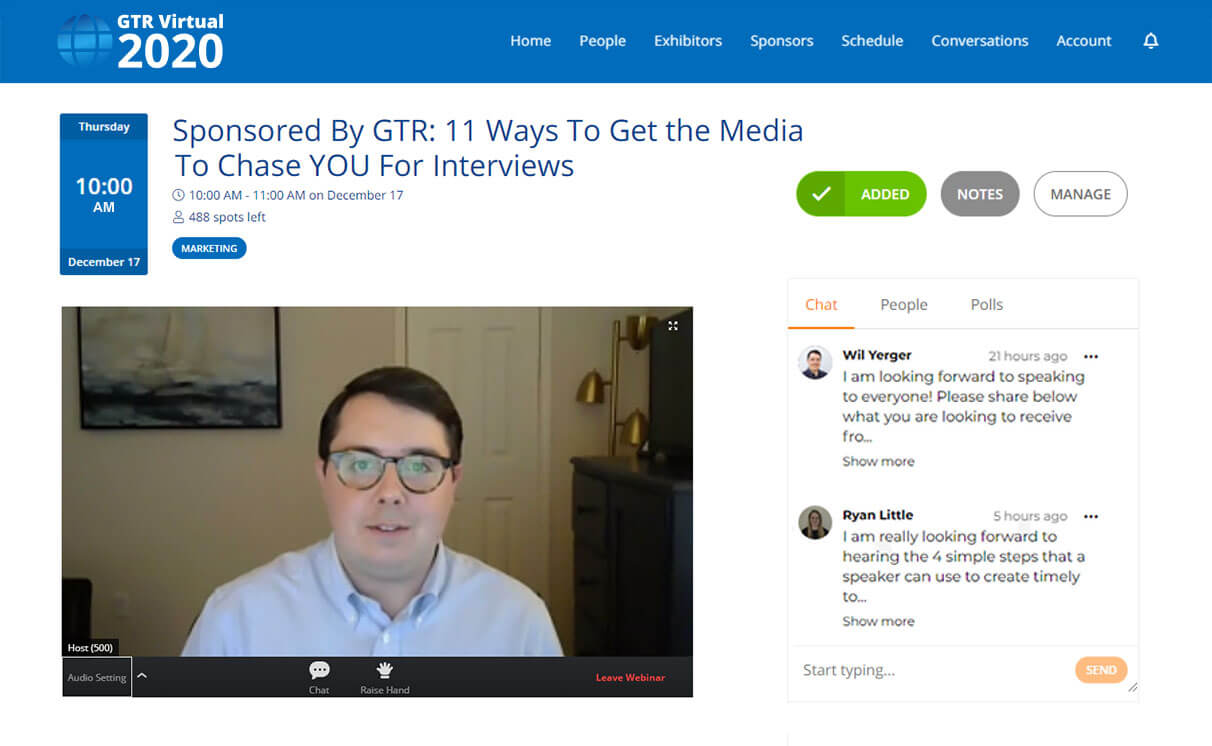 Live Keynote Sessions
A virtual conference/convention is an online environment where attendees can still select the sessions and speakers they want to "attend." Attendees can interact with each other and the speakers with the help of polls, chats and live Q&As. Attendees can have more success in their networking at virtual conferences. Unlike an in-person conference where attendees spend 2-3 minutes per person asking the initial informational questions, in a virtual conference well filled out attendee profile can answer all those questions and make networking that much more successful. And just like at your in-person event, there is still the opportunity for sponsors.
2.) Virtual Expo/Trade-show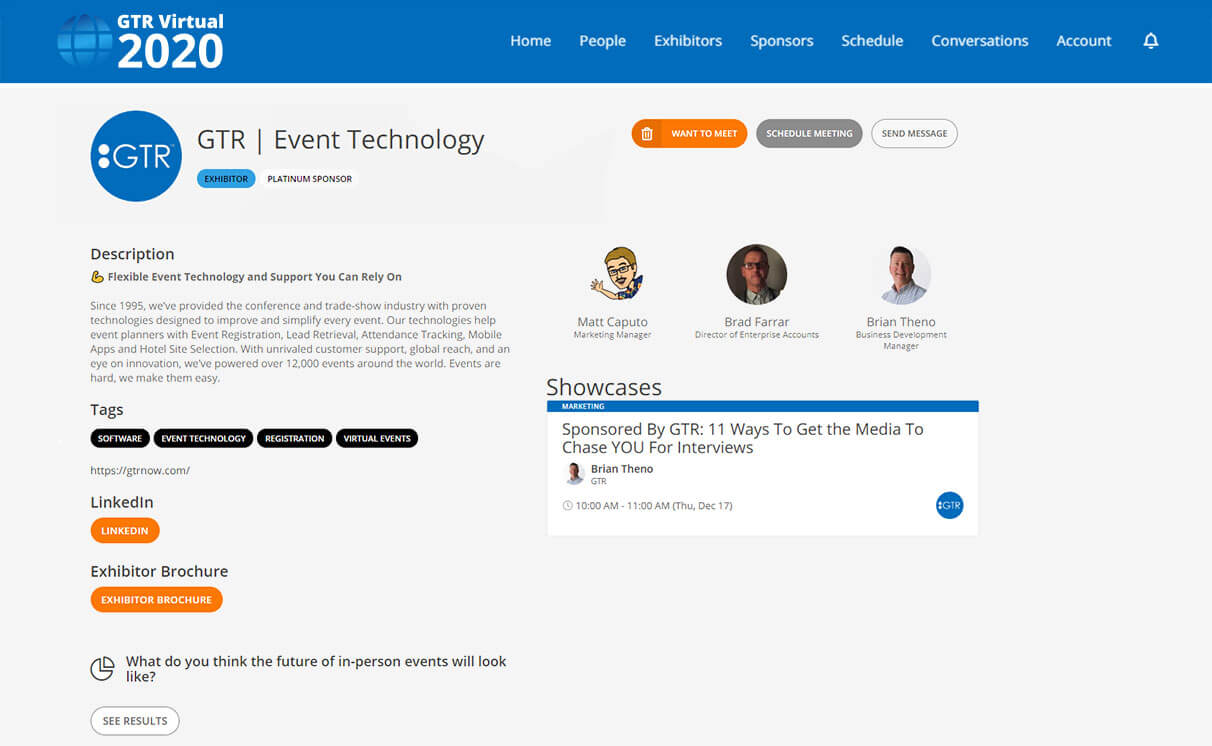 Virtual Exhibitor Booth
At a virtual expo/trade-show, sponsors can interact with attendees and each other. Both attendees and sponsors can navigate in and out of sponsor "booths" that can be set up with little overhead cost to the sponsor as there is no need for printed hand-outs, all their information is readily accessible in their "booth". If an attendee wants to learn more, they can request information from sponsors and schedule one-on-one sessions if they find they want even more information. You could also allow permissions for your sponsors to schedule a webinar to share a demo or update their followers on what's up-and-coming in their organization. It's easy to access a virtual trade-show anytime, anywhere with a good internet connection.
3.) Virtual Career/Recruiting Fair
A virtual career/recruiting fair provides an opportunity for job seekers and recruiters to come together in an online environment and reach a wider audience of prospective employers and job seekers. Just like in a virtual trade-show, job seekers can request more information from a recruiter and schedule one-on-one sessions for more in-depth conversations. And in virtual career fairs there is also the opportunity for webinars or webcasts on topics to help job seekers, like networking, resume building, and interview prep.
4.) Continuing Education Webinars
Certified professionals still need to earn their CEUs. A virtual live webinar is the perfect solution to ensure certified professionals in your organization are still able to stay up to date with their CEU credits. In a live webinar a presenter, with the help of a moderator, are be able to present the required information, administer polls throughout the session and send out a post-session survey to prove attendee participation. Just like in other virtual events there can still be time for networking amongst peers and with the speakers. These can be full-day, half-day or even as short as 1-hour events depending on the needs of your organization.
These are just a few examples of the ways your in-person event can be successfully transformed into a virtual event. For more examples of recent virtual events held on the GTR™ Virtual Event Platform visit our post – Examples of Virtual Events.
Subscribe here to get our latest articles.