3 Ways to Organize a Virtual Conference
Event planners are making hard and fast decisions, either to cancel their in-person conference, reschedule, or transition to a virtual platform. In this article, we explore three different ways (with examples) to organize your next conference with confidence.
A Virtual Conference Backup Plan
In response to the pandemic, we are advising event planners to have a virtual backup plan – a platform ready in case your in-person event cannot take place. Our friends at the American Association of Service Coordinators (AASC) have recently pivoted their annual in-person conference to our virtual platform. We synced their attendee data and are looking forward to an exciting online learning experience in 2020 rather than a canceled conference.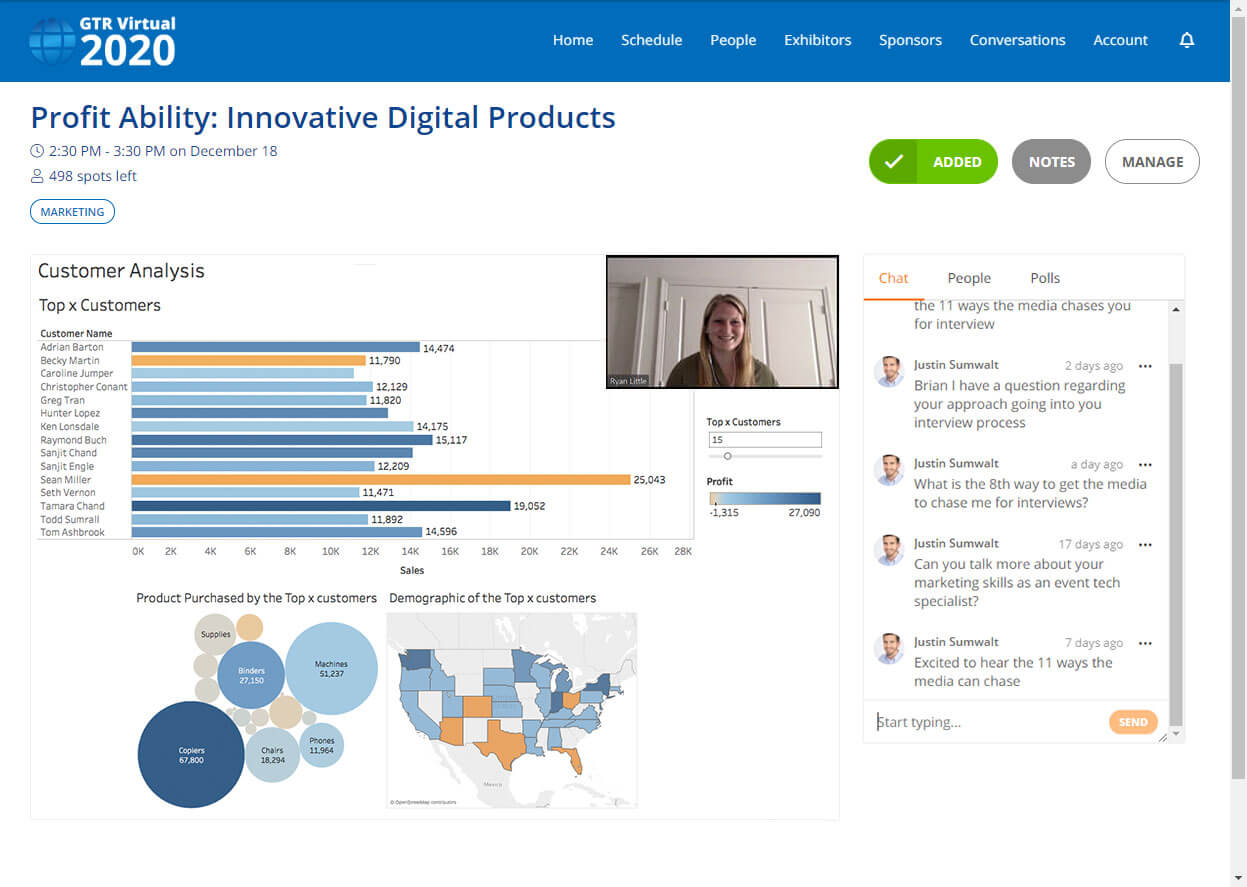 💡 Tips:
To be successful in having a virtual event backup plan, find a partner that is equipped to help you plan for both the in-person and virtual meeting scenarios so that the transition will be seamless.

Be sure to prep your speakers and exhibitors to be ready to participate in a virtual event if you do end up having to pivot. You will want to find out sooner rather than later if a speaker or sponsor is not willing to participate if the event goes virtual.
The Hybrid Conference
A hybrid conference is a combination of an in-person event with online access to the content. Your online attendees can participate in the same keynote speaker and breakout sessions as your in-person attendees.
Now that the world is starting to open again, it may be possible to host in-person events soon. However, event planners will face the difficult reality that some attendees will be uncomfortable traveling to an in-person for the foreseeable future, and those at-risk with health conditions will most likely avoid in-person events for much longer.
So, how do you still get the best ROI for your event and reach the largest audience possible? A hybrid event makes it possible to provide all the same content in a way that makes your attendees feel most comfortable.
✏️ Notes:
With the flexibility of a virtual platform, your online attendees can still interact with speakers, sponsors, and other attendees.

Apple is a good example, they're well known for utilizing hybrid events for new product launches. They have the in-person audience and live-stream the event to reach a larger audience.
The Full Virtual Conference
A full online conference is a great opportunity to ensure your event will go on with confidence, lower event costs, and reach a wider audience. All event content is 100% virtual, and designed to fully engage attendees. Attendees can "visit" sponsor booths, register for keynote speakers or live sessions, and network with other attendees through the virtual conference platform.
Our friends at Rubrik recently launched the FORWARD Digital Summit, a full virtual event with keynote speakers, and multiple breakout sessions. This event can still be accessed today with registration.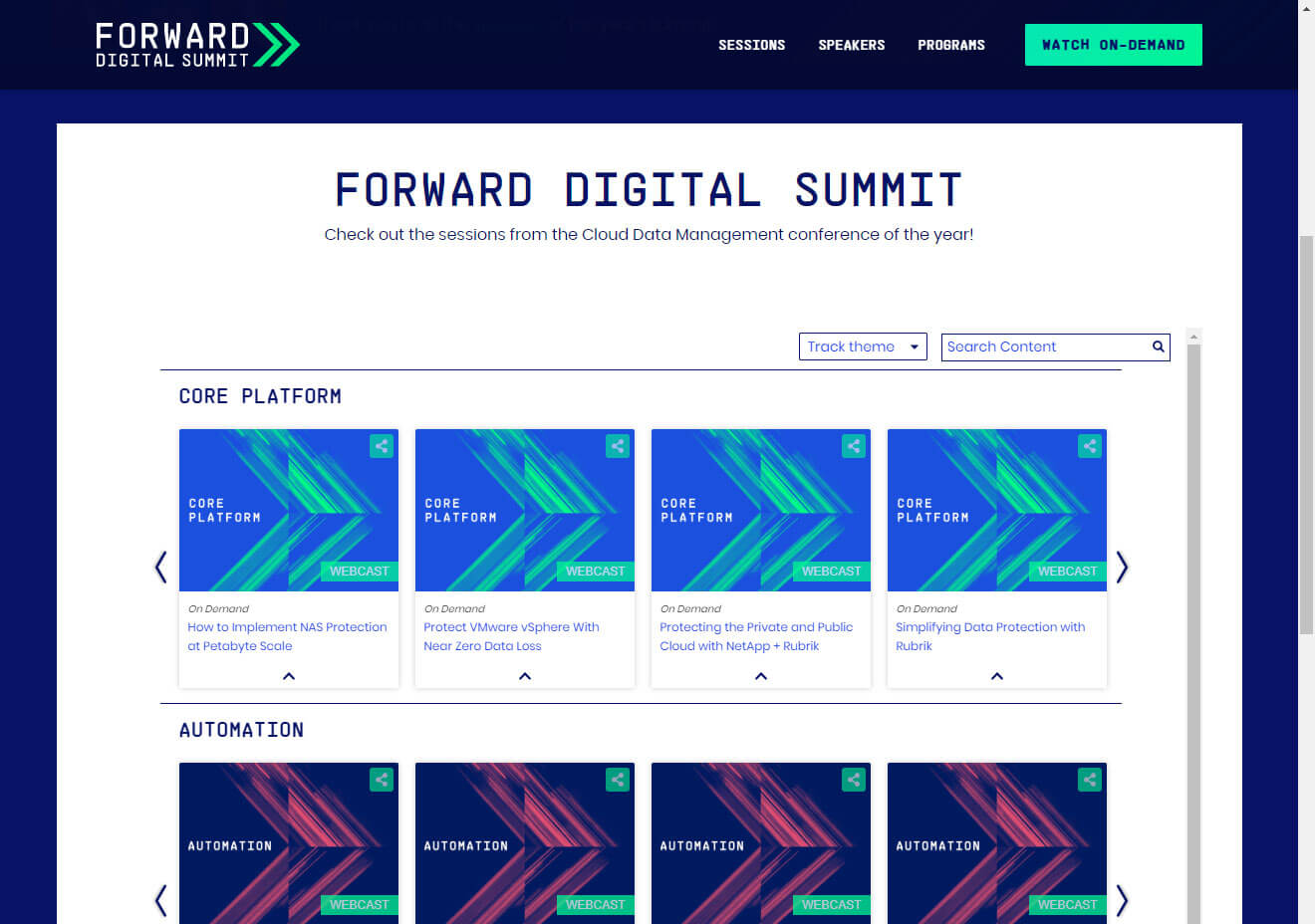 Photo Credit: Rubrik Forward 2020
💡 Tips:
No matter what, all these options need an event technology partner with a virtual platform flexible enough to adapt to your needs. With the GTR™ Virtual Event Platform you can organize your event with confidence whichever option you choose.
Learn more about our virtual event platform, check out www.gtrnow.com/virtual-event-platform or get in touch with us here.
Subscribe here to get our latest articles.